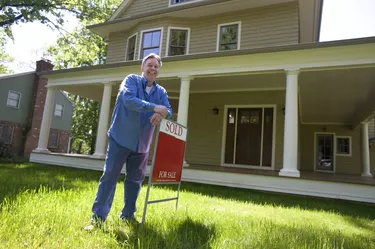 Whether you are house-hunting or merely monitoring your neighborhood's property values, there are several resources you can consult to find out whether a house has recently sold. If you are unable to visit a property in person, third-party sources help you stay in the know about a particular property, or tell you what is happening in your local market.
Step 1
Speak to a real estate agent and ask him to look up the house on the Multiple Listing Service. MLS is a website that agents use to list homes and update their status. The agent can tell you when the house sold and for how much.
Step 2
Go to Homes.com and type in the property's address in the main search bar. If the property has recently sold, Homes.com will tell you the sale price.
Step 3
Search Zillow.com, which allows you to see aerial views of neighborhoods along with home prices and value estimates. Type in the address of the property and hit "Go."
Step 4
Visit the county property appraiser's website. Type in the home's address; if there is any new information relating to the property, it will appear on screen. This method may not be reliable, however, as there's usually a time delay between the home sale taking place and updating county records.
Step 5
Log on to Trulia.com and type in the property's ZIP code under "Recently Sold Homes." Move your cursor over the map to see recently sold prices.