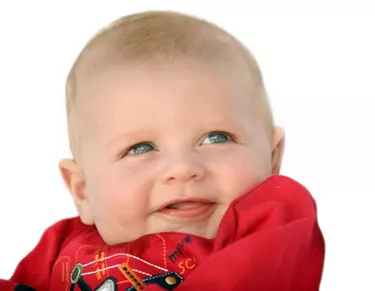 Day care for one child enrolled in a center can cost as much as 18 percent of the median income for a married couple, according to the National Association of Child Care Resource and Referral Agencies. Nanny care can cost even more, although variables in experience, hours and benefits may make in-home care a competitive option in some cases.
Factors
When comparing nanny and day care costs, factor variables associated with your options. For example, if you place your child in a home day care or child care center, you'll have added gas expense to and from day care. You may have other fees to pay, such as registration fees or activity fees, depending on the facility's policies. When you hire a nanny, you need to pay household employment taxes if earnings exceed $1,700 annually, as of 2010, according to the Internal Revenue Service.
Day Care Costs
The cost for one year of day care in a family child care home ranges from $3,380 in South Carolina to $11,940 per child in Massachusetts, as of 2010, according to the National Association of Child Care Resource and Referral Agencies. Child care centers generally charge higher rates than home-based day cares; the annual cost for one child in center care ranges from $4,560 in Mississippi to $18,773 in Massachusetts. Based on home day care and center care statistics, the weekly cost of day care in a child care environment starts at $65 and caps out about $361, depending on where you live.
Nanny Costs
The cost for nanny care varies as well, depending on the experience and training of the nanny and whether you provide room and board. The International Nanny Association reported that 50 percent of nannies surveyed in 2010 earned $600 or more per week in 2009, with 10 percent of those earning $900 or more weekly. Forty percent earned from $300 to $550 per week. Location plays a role in nanny costs, with live-out nannies earning from $10.66 per hour in Omaha, Nebraska, to $20.78 per hour in Seattle, Washington.
Considerations
The quality of child care is a primary consideration when you're evaluating the cost. The National Association of Child Care Resource and Referral Agencies reports that high quality care during the early years affects development, behavior and academic achievement even into the high school years. Look for a provider who understands social, emotional, physical and cognitive development, and is certified in cardiopulmonary resuscitation and first aid. Ask potential providers for client references and follow up with those references before making your decision.