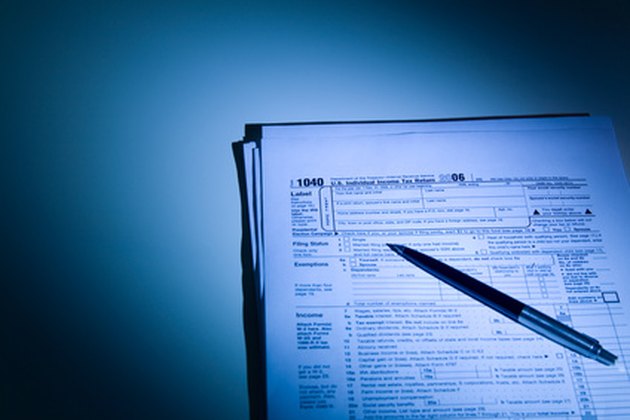 The wait time for your federal income tax refund depends upon your filing method. A traditional filing, where you mail back your income tax return, could take several weeks. If you file your federal income taxes electronically (e-file), it could take 10 to 14 days. The time to receive your state income tax refund will vary depending upon the state in which you live.
Federal Tax Filing
You have several filing options when it comes time to file your federal income tax. You can file it by hand or electronically. If you mail in your 1040 form, expect a four- to six-week turnaround. If you e-file, expect to receive your refund in 10 to 14 days, or even sooner if you choose direct deposit. You can also opt for a refund loan. This is a loan against your anticipated refund. You can get your money as quickly as one to two business days. However, the effective interest rate on a refund loan could be as high 36 percent or more.
State Tax Filing
The time it takes for you receive your state tax refund will depend on where you live. It may take several weeks to receive your state refund depending on the processing backlog. It also depends on how your state processes tax filings. If your state allows electronic filing, you can expect your refund sooner. In general, filing your state taxes electronically allows for a faster turnaround time.
Filing Early
You can file you taxes early to avoid late filers rushing to make the federal and state tax deadline of April 15. Your employer is required to provide you with your W-2 by no later than January 31. Barring any errors, filing your taxes earlier will ensure that you receive your income tax more quickly.
Use a Professional
Errors in your tax filings will delay your refund. To ensure accuracy, consider using an income tax professional who can inform you of the filing options available to you for your federal and state taxes. You can also use tax filing software can to handle electronic filing of your federal and state income tax. Using a professional or tax software can help you to maximize your deductions and ensure accuracy.