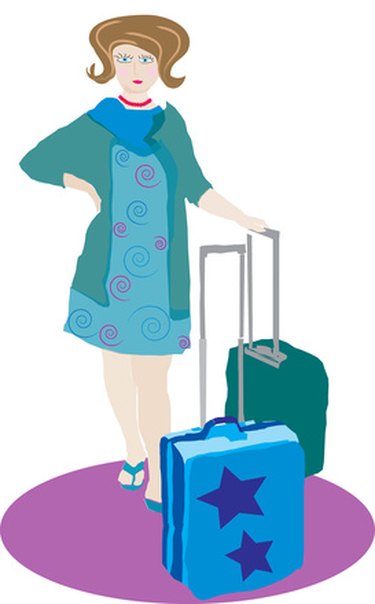 If you receive rent assistance under the Section 8 program, also known as the Housing Choice Voucher program, you are bound by two sets of rules. First, you must adhere to general Section 8 guidelines set by the U.S. Department of Housing and Urban Development and your local housing authority. Second, you are bound by the terms of the lease on your property. Generally, unless your lease stipulates otherwise, guests are permitted in Section 8 properties. The trouble comes in when guests become more like roommates and you don't alert your landlord or housing authority to the changes.
Section 8 Occupants
To qualify for Section 8, you must report the incomes of all the adults living in your household. You must also provide background information for everyone living in your house. The local housing authority, which processes and approves your Section 8 application, uses this information to qualify you for housing vouchers. They use the income information to determine how much rent you will be responsible for paying and how much assistance you are eligible to receive. They use the personal information to run background checks on everyone who will be living in your house. People with certain types of criminal convictions in their history may not be eligible to live in Section 8 housing. For these reasons, you are required to provide all of this information to the housing authority before you can be approved for vouchers.
Guest Policy
Before you move into your new home, discuss the guest policy with your local housing authority and your landlord. Landlords are able to devise their own guidelines in regards to guests, but expect to encounter a situation in which guests are permitted to stay for a set period to meet the landlords approvals. If you find out these terms and accept the vouchers and sign the lease, then you would be required to adhere to them.
Guests versus New Tenants
If you have house guests that intend to extend their stays beyond the acceptable "guest" guidelines in your lease or as set out by your local housing authority, then you need to alert you landlord and housing authority immediately. Extended stay guests may have to be added to the lease, and their income may have to be added to your household income by the housing authority. Their income will likely reduce the amount of assistance you receive, since they will be expected to contribute to the rent. The housing authority and landlord both have the right to refuse to allow your proposed new tenant to move in. Your new tenant will also need to pass a background check, just as you did when you were approved for housing vouchers.
Breaking the Rules
Allowing a guest to overstay their welcome and take up residence in your home could have serious consequences for you. You may be evicted, and you may lose your Section 8 assistance. If you lose Section 8 assistance for violating the rules, you may be unable to qualify for any kind of future housing assistance, including public housing.