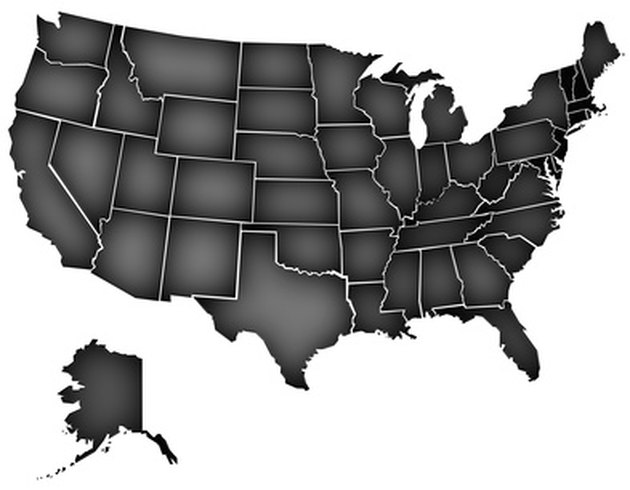 The Social Security Administration has had a presence in Texas since the program's inception. The first Social Security field office opened in Austin, Texas in 1936. As of December 2009, more than 3.3 million Texans received Social Security benefits and over 590,000 received Supplemental Security Income. SSI is a program based on need that the Social Security Administration manages. Its basic federal benefit rates are the same nationwide, but state supplemental benefits may vary.
SSI Benefit Rates
Texas residents receive the basic federal SSI benefit rate. For 2010 and 2011, the basic rate is $674 for an individual with no other income; for an eligible husband and wife, the rate is $1,011. Texas residents who do not own or rent their residences, live with people other than their spouses or minor children and receive most or all of their food and shelter from people they live with, receive a reduced rate--$450 for an individual or $674 total payment to a couple.
Texas State Supplementation
Recipients who are residents throughout the month of medical care facilities-- such as hospitals and skilled nursing facilities--are limited to $30 SSI monthly if Medicaid pays over half the cost of their stays. If their monthly income is under $60, they can qualify for a Texas supplemental payment of $60 monthly. Recipients must apply with the state--Social Security does not administer Texas state supplemental payments. A recipient with no income would receive a total of $90 monthly while in a Medicaid-covered stay.
Food Stamps and SSI
Texas recipients of SSI can apply for food stamps--now known as the Supplemental Nutritional Assistance Program. If all members of the household are eligible for or applying for SSI benefits, applicants can file for SNAP at the Social Security office. As of April 2009, the average SNAP assistance amount in Texas was $276 monthly. Social Security does not reduce SSI benefits when recipients receive SNAP assistance. The Texas Health and Human Services Commission--not Social Security--makes the eligibility decisions based on the applications.
Computing Payments in Texas
When calculating SSI payments in Texas, any other income the recipient has may reduce the benefit amount. Income that affects SSI payments can be either earned--such as wages or self-employment income--or non-earned such as Social Security benefits, private pensions or unemployment. Social Security ignores the first $20 of non-work income and deducts the balance from the basic SSI rate. Monthly unemployment of $400 would reduce the SSI payment by $380. Social Security deducts $65 monthly plus half the remainder from earned income before using it to calculate SSI. Wages of $900 would reduce the SSI check by $417.50. If the husband and wife are both eligible for benefits, their incomes are combined and each type of income receives one exclusion--each member does not receive the income exclusion. The countable income reduces the couple benefit rate of $1,011.