Lone Star State residents going through a tough time can apply for food stamps, but approval is based on the household income. The Texas Health and Human Services Commission, or HHSC, makes the determination based on monthly income and how many people the program will serve.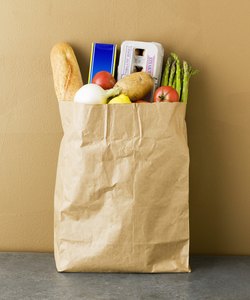 credit: Thinkstock Images/Stockbyte/Getty Images
By the Numbers
According to the HHSC's Supplemental Nutrition Assistance Program, or SNAP, Food Benefits Program website, the monthly income limit for an individual is $1,605 as of April 2015. It increases approximately $559 for each additional family member. For example, a family of two qualifies if their combined income is $2,163 or less, whereas a family of three can pass with a total income of not more than $2,722. The state may allow exceptions to those limits if the family qualifies for programs such as Supplemental Security Income or Temporary Assistance for Needy Families.