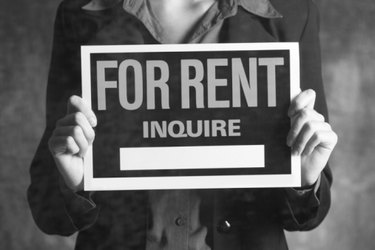 Tough financial times contribute to difficulties many low-income people have meeting the cost of housing. As a result, the U.S. Department of Housing and Urban Development and state and municipal organizations provide housing options for low-income residents. Emergency low-income housing programs provide support to families or individuals who qualify by either issuing a subsidy or calculating monthly rental payments based on total income. Many programs, including public housing agencies, provide online applications, which streamlines the process and makes applying easier.
Housing Choice Voucher Program
Step 1
Collect your personal identification and income information. To apply for low-income housing through the federal housing choice voucher program, you must provide information about your income. This includes alimony, child support, earned income, Social Security payments and any additional monthly income, including money from a temporary cash assistance program. Gather your household's Social Security cards and other identifying documents, such as driver's licenses or state-issued IDs.
Step 2
Locate your local public housing agency and go to the agency's website (see Resource). A PHA is responsible for managing the voucher issuance process in your area. The agency collects your income and identification information and is responsible for processing the application.
Step 3
Read over the website to determine if the agency is accepting applications. Typically, there is a waiting list that requires a pre-application process.
Step 4
Click "Apply Now," or a similar link, to open the online application.
Step 5
Enter the requested information, such as your name, basic contact information, income and identification. Provide information about the makeup of your household, which includes the number of individuals in the home, their ages and Social Security numbers.
Step 6
Review the information you entered and carefully read the notice at the end of the application. If you agree, click the "Submit" button and record the application control number for later reference. The agency will contact you to discuss the remaining procedures.
Transitional Housing Programs
Step 1
Call your local department of social services or housing development program's office to request information about transitional housing programs. These programs offer emergency shelter, usually in an apartment-style home, and require participants to pay at least 30 percent of their income toward program fees.
Step 2
Go to the transitional housing program's website and search for the application link.
Step 3
Download the application or complete the process over the Internet. Typically, you must provide information about your household, income and identity. Complete the application and submit it online or take it to the agency.