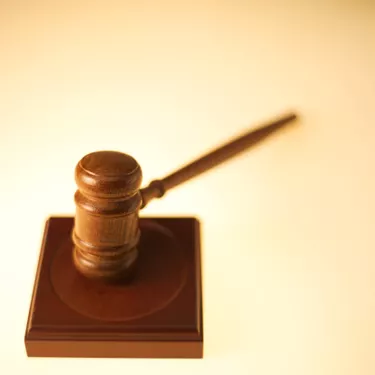 For those who have been ordered by a court to pay child support, it's possible to have that amount modified without employing the services of an attorney. Petitioning the court after a change in circumstances, such as unemployment or a cut in pay, is common, and many judges will agree to a modification of child support if proof of that change is also provided. Most courts will not, however, accept simple letters of request. The proper legal forms must also be submitted along with filing fees to have your case considered.
Step 1
Research your state's requirements. Each state's laws vary, and each state has its own set of legal forms for requesting a change in child support. Some forms are called a "Motion for a Modification" while others are called a "Petition for Modification." Most state court systems have websites that provide information and forms. Do an Internet search for "child support forms" along with the name of your state. You can also search "family court" along with the name of your state.
Step 2
Complete the proper legal form or motion. Do not try to sound like an attorney, and keep your request concise. State your reason for requesting a reduction. Include a statement that you are also attaching supporting documents, such as a bank statement, paycheck stub or letter from your employer. Include a bank statement or proof that you have made child support payments as ordered to show that you have taken the court's order seriously in the past.
Step 3
File your requests with the proper court. Requests should be filed with the court that oversaw your original court order. Make sure you include the proper filing fees along with your request. Requests submitted without the proper fees will be returned to you.