For some individuals, one of the most devastating emotional costs of a battle against cancer is hair loss. While modern cancer drugs pose less of a hair loss problem than previous generations of chemotherapy drugs, hair loss remains a problem for thousands undergoing treatment. Medicare does not directly pay for wigs, even with a prescription or when the hair loss is due to a medical condition. However, you may have some other options.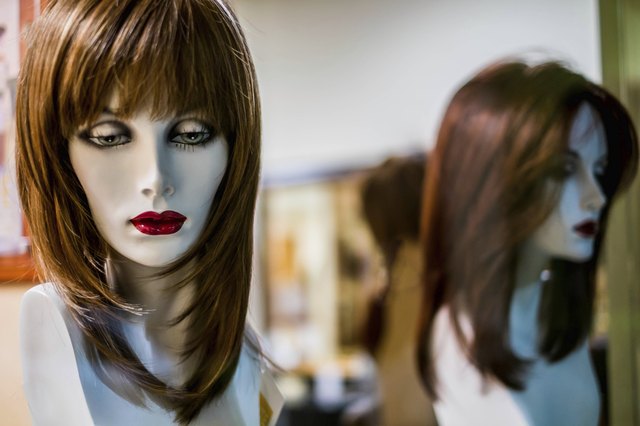 credit: photographereddie/iStock/Getty Images
Step
Obtain a prescription for a wig or hairpiece. Your doctor may agree to write one if you are losing hair due to cancer, chemotherapy or a related condition, or simply due to a skin or scalp disorder.
Step
Enroll in Medicare Part B. This is an optional Medicare program that covers physician services and durable medical equipment costs, as well as lab fees. You will probably have to await an open enrollment period and pay a monthly premium. Medicare Part B does not pay directly for wigs; however, it is a prerequisite for participation in Part C, Medicaid Advantage.
Step
Enroll in Medicare Advantage, Part C. This is a way for eligible seniors to access their Medicare benefits through contracting with a managed care company. Medicare does not pay for wigs, but some managed care companies do. Individual plans vary, so check with the managed care company sponsoring your plan. Again, you will likely have to wait until your open enrollment period to apply for Medicare Advantage.
Step
Submit the claim to your Medicare Advantage company according to its policy and procedure manual. You may have to make the wig purchase at a store that frequently serves people with medical issues and is familiar with processing insurance claims.