If you ordered something with your debit card and then changed your mind, don't despair. It's likely your bank will help you resolve any dispute. Many merchants also have generous cancellation and return policies that can get the money you spent back into your account.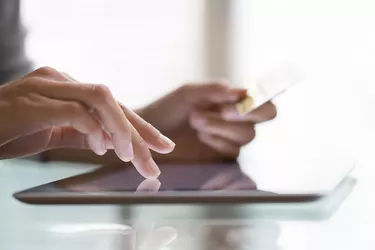 Reach Out to the Merchant
If you've ordered something with your debit card and have since changed your mind or aren't happy with the order, check the merchant's cancellation and return policies. Many merchants have generous return and cancellation policies and will happily return the money, although the refund may not be immediate. It can take some time to return the money to your account, so you may want to monitor your bank balance online to make sure you don't overdraw your account and ensure that you actually get your refund. You may need to send back any items you've received, but some merchants provide prepaid shipping for returns. Contact the merchant to make sure you understand their return and cancellation policies.
Payment Processor Policies
If you paid for the item using a third-party payment service like PayPal or Venmo, that service likely has its own policies about refunds. These services charge your credit or debit card account on behalf of merchants and can assist you if you're not satisfied with a purchase or order. Visit the service's website or app, or call its customer service phone line. You may be able to request a refund or order cancellation online through that service if you don't have luck contacting the merchant directly. Monitor your bank balance as well as any emails you receive from the payment processor or merchant since your refund could be posted immediately.
Work With Your Bank
Many banks will help you get a refund if you're not satisfied with a purchase you made using your debit card. For example, something might be wrong with the transaction, like the wrong amount was charged or you were charged multiple times for the same transaction.
You may be able to initiate a dispute on your bank's website or over the phone. Sometimes there's a time limit on when you can submit the dispute form. You'll probably get a refund faster the sooner you initiate the dispute, so it's often worth checking your bank's policies and begin a formal dispute as soon as possible. Some banks require you to try to contact the merchant first, and it can be a good policy to do so anyway out of courtesy.