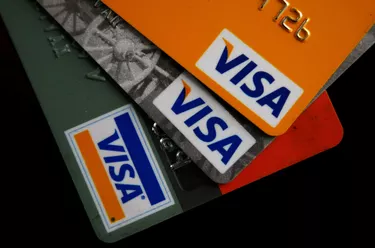 A Visa credit card offers users the ability to purchase goods and services instead of using cash. In addition to this convenience, Visa offers users buyer's protection for goods and services bought with the card. Under normal circumstances, a store will accept a return for a product if there is a problem with it. However, if the store refuses to issue you a refund, you can file a dispute with your Visa card issuer to get your money back.
Step 1
Call the customer service number on the back of your Visa card. The number will be for the bank, credit union or accredited financial institution that issued the card. Follow the prompts from the automated system to reach a customer service representative. The representative will verify your identity by requesting personal information and/or an account password.
Step 2
Tell the representative that you want to dispute a transaction. The representative will need the specifics of the problem with the product or service as well as any additional information, such as a receipt number. You may be issued a provisional credit for the charge while the issuer conducts an investigation.
Step 3
Write a letter to the issuer with details of the transaction and copies of evidence that could help your case. Receipts, shipping labels and any proof that you tried to get a refund from the merchant can help your case. Mail the letter to the issuer as soon as possible to help with the investigation.
Tip
Have your credit card and the receipt or the transaction information on hand before calling the customer service line.
Warning
Many Visa card issuers allow users to file a dispute within a certain time frame, such as within 60 days of the transaction date.