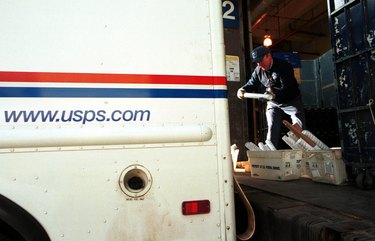 The U.S. Postal Inspection Service (USPIS) processes and investigates postal fraud complaints. If you suspect mail fraud, you can contact the USPIS by phone, mail or via its website. You will be asked for basic contact information, the type of fraud, how it impacted you, and whether you suffered any financial loss. The more information you can provide the stronger your claim will be.
Contacting USPIS
You can call the USPIS toll free at 1-877-876-2455 (then press option "4"), visit and file a fraud claim online at postalinspectors.uspis.gov, or mail the agency at: Criminal Investigation Service Center, ATTN: Mail Fraud, U.S. Postal Inspection Service, 222 S Riverside Plz, Ste 1250, Chicago, IL 60606-6100.
Basic Claim Information
Whichever method of contact you use you will be asked for your name, home address, phone, email address and other information about yourself. You will also be asked to provide information about the company you are filing a claim against as well as details about how and in what form the fraud occurred. Finally, you will be asked whether you have the original envelopes in which fraudulent solicitations were mailed to you or receipts for any information or money you mailed in response.
Damages You Incurred
You will be asked whether you are just reporting fraudulent activity or if you are a victim of it. In the latter case you will be asked how the items or services you received differed from your expectations. You will also be asked to provide information about fraudulent statements or claims made by the company you are filing the complaint against. In addition, the USPIS will need to know if you suffered any actual financial loss, and whether the return address of the original mail matches the address to which you sent money.
Type of Fraud Committed
USPIS Publication 300A outlines the most common types of mail fraud and the categories they fall under. Typical categories include employment, financial, sweepstakes and lottery, and telemarketing fraud; and fraud against older Americans. You will be asked to categorize the type of fraud you experienced using one of these or some other type of fraud.