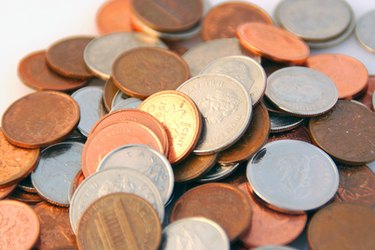 Finding a loan when you have poor credit may not always be easy, but if you know your options and do your homework, it is not impossible. Many companies will offer you a secured loan if you have collateral such as a car or home that they will repossess if you fail to make your promised payments. Making payments on time will help repair your credit for the next time you wish to get a loan.
Credit Cards
With poor credit, many people can only receive credit cards that have exorbitant annual percentage rates. According to Bank Lady, Orchard Bank and First Premier are two choices that are best for those with bad credit. Both report to the three major credit report companies each month, which will help improve your credit score. Both companies will extend to those with poor credit, and may be able to offer reasonable rates. Orchard Bank also has monthly payment reminders to help you stay on schedule with payments. Credit Karma cites Orchard Bank as "an excellent card for help rebuilding credit scores".
Mortgages
If you want to buy a house but have poor credit, consider applying for a mortgage from Citigroup, Bank of America or Wells Fargo. According to the Forbes list, these three companies are among the top 10 best mortgage lenders to those who have had credit problems. When applying for a mortgage, be sure that you will be able to make the payments to avoid the risk of foreclosure, which will further damage your credit.
Auto Loans
There are many places that will extend a loan for a motor vehicle to those with poor credit. Expect to pay somewhere between 8 percent and 20 percent interest, and be wary of those who charge more. According to Cars Direct, someone with a credit score below 600 will probably get a rate between 15 percent and 20 percent. Shop around for auto loans. Sometimes a large dealer will offer you the best rate, as they work with many lenders. Other times, credit unions where you have a banking relationship may extend a loan with a good rate since it will be secured with the vehicle. Online sources such as Cars Direct may also be an option to consider.