If you ever go through a natural disaster, you'll have plenty of headaches. Even if your homeowners insurance covers the damage, an inspector will still have to come by and assess the damage. You'll also need to begin repairs and line up disaster mitigation services, all while working with the insurance company's preference to pay for repairs in installments. Even once the insurance checks are issued, you still won't be able to deposit them. Instead, you're expected to sign them over to your mortgage company.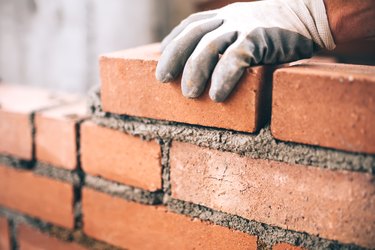 The Process
Insurance companies don't deliberately set out to make your life more difficult. They're required by the mortgage company to include them on the check for repairs. Lenders want to make sure they're fully aware of any insurance payouts taking place on their properties. They want to be included on the check to ensure this happens.
However, having two names on the check makes things challenging for you, the homeowner. You need to deposit the money as soon as possible so you can pay for the repairs on your home. But instead of putting the money in your own bank, your mortgage lender will require you to sign the check over to them, and they will release the funds when they deem appropriate.
What to Do When the Check Arrives
As soon as you receive the check, contact your mortgage company and let them know the situation. They likely have a process in place for having you sign the check over to them, along with documentation they'll need to review your case and release any payments owed. It's important to know that at this point, your mortgage company may opt to hold some or all of the payments until they can verify you've reached a certain milestone in the rebuilding process.
Keep Good Records
You'll likely find that even if you do everything you're supposed to do on your end, you'll still have to repeatedly follow up to get things moving. This is especially true if your mortgage is held by a large corporation. Keep meticulous records, logging the name of every call you make and every representative who discusses your case with you. Typically, you'll get a portion of the payment upfront, with additional payments as you reach the halfway and completion marks of your rebuild. In the meantime, you may be forced to pay some or all of the costs out of your own pocket. The more consistent you are about following up, the less likely your payment will be stalled.
Dealing with insurers and mortgage companies after a disaster can be challenging. But if you combine persistence with patience, you'll see your funds in due time and life will get back to normal.