Instead of going through stacks of paper stubs, many Walmart associates use digital tools to view their pay information. Employees have multiple choices for checking their pay stubs online. As of 2015, Walmart makes current pay stub information available for each method every Monday.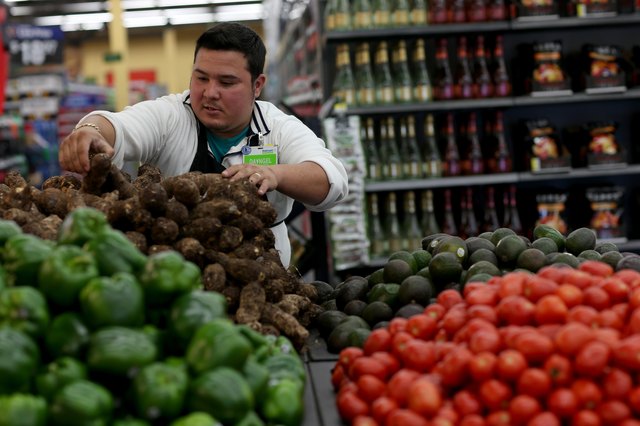 credit: Joe Raedle/Getty Images News/Getty Images
Via WalmartOne
Go to the WalmartOne website and select "Money" from the menu bar. Enter your login information or register for an account if you're a new associate. Click "View Paystub" to check your current and past payment info. If you need a copy of your pay stub for income or employment verification purposes, you can print one out by clicking the "Print" icon at the top of the screen.
Via Money Network
If you receive your pay on a Paycard debit card, you have the additional option of going to the Walmart portal of the Money Network website to check your pay stub information. Click "Log In – Paystub Portal" and enter your login information or register for an account if you haven't done so already. Once you're granted access, select the pay stub you want to open for viewing and printing. You can also request to receive your pay stubs automatically every Monday by clicking "Email and Text Messages" and selecting either text or email delivery.