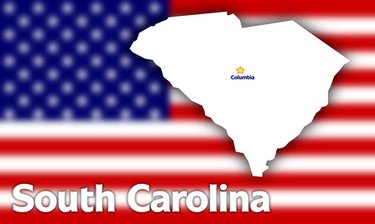 Buying land in South Carolina is a process that requires research and the aid of professionals, such as a surveyor and lender. Since buying land is different than buying a house, it can be a complex process
Research
Locate land for sale in South Carolina using online and traditional sources. Many counties provide owner and tax information on their websites.
Visit the local courthouse in the county where the land is located and request a copy of the tax map. For instance, if you live in Cherokee County, go to the courthouse located in Gaffney, South Carolina. After receiving the tax map, contact the Army Corps of Engineers and determine if the land is considered wetlands. South Carolina imposes building restrictions on property designated wetlands.
Distance Requirements
South Carolina requires specific distance guidelines for installing septic tanks. For instance, buildings must be five feet away, and surface water must be 50 feet away from a septic tank. Contact the local Department of Health and Environmental Control. Fill out an application and request a pre-purchase evaluation.
After locating the land in South Carolina you want to purchase, obtain a current survey. Hire a professional surveyor in South Carolina to perform the service.
Financing
Buying land in South Carolina is more difficult than buying a house, since there is no dwelling attached. Lenders consider land a high-risk investment since a buyer may walk way easier from raw land without a dwelling. Contact a bank where you have an account or have developed a relationship to request financing. The Bank of South Carolina offers financing in the state. A bank provides in-house financing options that do not require approval from an underwriter. However, prepare to pay 10 to 20 percent down when buying land in South Carolina.