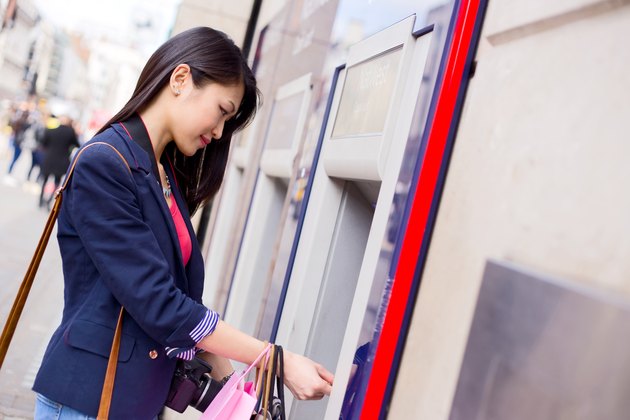 Introduction
If you find yourself temporarily short of cash, getting an advance by using your credit card is one option. You can use your credit card to withdraw cash at an ATM like any other bank card, but be aware that the costs associated with doing this can be high when compared to other forms of loans. Every credit card company has different rules and interest rates, so make sure you understand these before opting for a cash advance.
Cash Advance Fees
Calculate whether a cash advance is worth it for you, taking into consideration the total cost of all the fees that will be levied on your withdrawal. Cash advances attract an upfront fee, usually a percentage of the amount advanced. You will also be charged interest from the moment you receive the advance until you pay it off in full. This is often higher than the rate of interest for regular purchases.
Get a PIN Number
Contact your card issuer for a PIN number if you do not already have one, or have forgotten it. Your PIN is the secure code connected with your credit card account that enables you to use your card at an ATM.
Get Your Cash From an ATM
Insert your credit card into an ATM and enter your PIN when prompted. Different ATMs can have slightly different procedures so be sure to follow the onscreen instructions to withdraw your cash. Remember to take your cash, card and receipt when you have finished your transaction.
Avoiding Excessive Cash Advance Charges
Cash advances from ATMs are an expensive way to borrow money. Before you decide whether this is your only option, consider if you can really manage without having hard cash in your pocket. Do you really need the extra money, or could you do without? If you need to make a purchase, it would certainly be more cost-effective to simply use your credit card for that purchase, if possible. If a cash advance is genuinely the only way, then do your best to repay the amount as quickly as possible to reduce the amount of interest you have to pay.