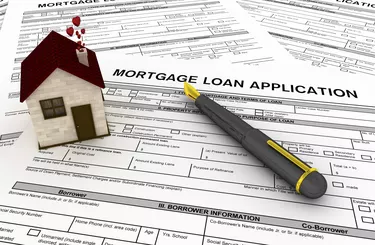 You may not have gone into nursing for the money, but your salary may pose problems when it comes to buying a home. However, you may be able to source special mortgage programs for nurses that could lower your costs and increase your buying power. There is no one-size-fits-all solution for all nurses, and your options may depend on your circumstances and location.
Nurses Unions and Associations
Some unions give members access to special mortgage offers or rates, so it's worth checking if your membership comes with any benefits. For example, members of the National Nurses United union and its affiliates can take of mortgage benefits through the AFL-CIO-affiliated Union Plus, that works with Wells Fargo Home Mortgage, giving union members access to specialized mortgage services, a $500 award card and a $500 award for qualifying first-time buyers. The service is open to all dues-paying union members, retirees, spouses and their parents and children.
State Mortgage Deals for Nurses
Some states run "Hero" housing programs, giving assistance to workers in certain professions. Some, but not all, include nursing. For example, as of 2014, Ohio's Heroes program gives reduced interest rates and down payment assistance of 2.5 percent of the purchase price to nurses. A similar program in New Mexico includes a 3 percent down payment grant as part of its benefits. If your state doesn't have special programs for nurses, there may be other options worth looking at, such as low income, neighborhood rehabilitation and rural housing programs.
Private Mortgages for Nurses
Some mortgage lenders tailor mortgage programs to certain professions. For example, the Residential Home Funding Corp's Mortgage for Champions is available to nurses. This offers a range of mortgage deals and waives some application, processing and underwriting fees, saving up to 3 percent of closing costs, according to the lender. It may also be worth talking to your mortgage advisor about programs like the Freddie Mac Home Possible Neighborhood Solution. Nurses are eligible for this program, which comes with low down payments and more flexible credit terms.
Mortgages for Veterans
If you served in the U.S. military as a nurse, then you may find more mortgage options as a veteran. For example, some states do not count nurses in their hero mortgage programs, but nursing veterans may be eligible. It may also be worth investigating private lenders who issue Veterans Administration home loans. These come with a range of benefits, including lower interest rates and no down payments or private mortgage insurance requirements.
Nurses Mortgage Terms
Your job as a nurse may give you access to special mortgages, but you'll still have to meet other eligibility criteria. For example, some programs require you to be a first-time buyer, and you're likely to have to meet income, credit scoring and purchase pricing requirements. It's also important to check that a special deal really is the best-value solution for you. As well as comparing rates, make sure to factor in fees and costs -- in some cases, a regular deal may be better.