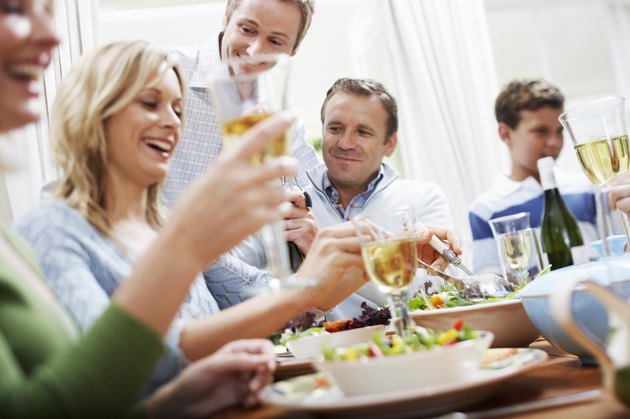 If you're throwing a party with a large guest list, trying to plan a meal that will satisfy everyone without exceeding the budget can be a daunting task. However, by buying in bulk and using a little creativity, you can come up with cheap meals for your crowd that will be delicious without breaking the bank.
Taco Salad Buffet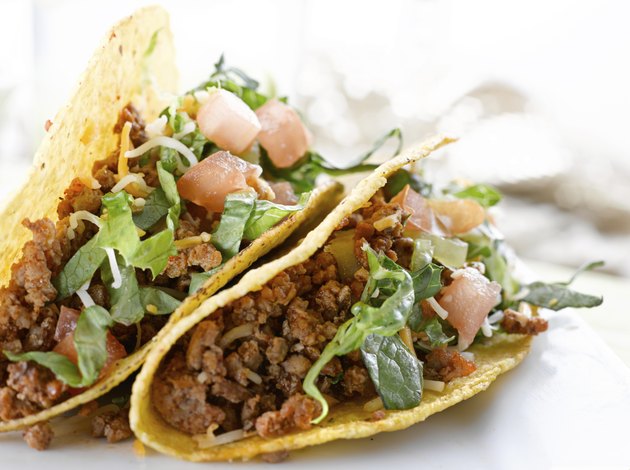 In addition to being cheap, this meal requires little cooking and preparation on your part. Prior to the party, saute an appropriate amount of ground beef with taco seasoning mix, then heat up a few cans of pinto or kidney beans. Set up a buffet table, beginning with plates and a few large bags of tortilla chips on one end. Place the sauteed beef next to the chips. Guests can move down the table, taking chips and then adding first beef, then the beans, then their choice of shredded cheese, lettuce, diced tomato and onions or store-bought pico de gallo, olives, sour cream and salsa.
Italian Dinner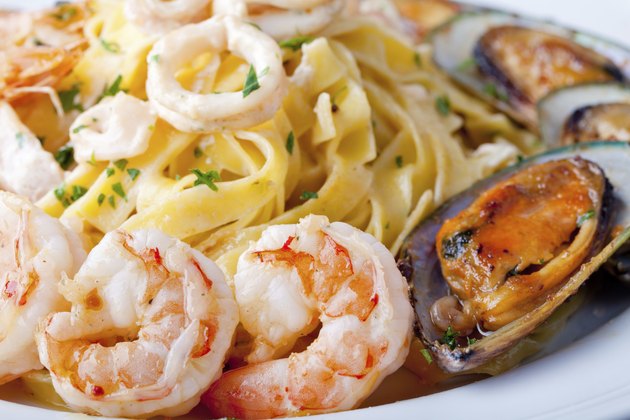 This large meal features several dishes to give your guests a choice, but takes the same amount of prep time as just one meal. Purchase a few different types of dry pasta, like spaghetti, fettucini, penne and rigatoni. Prepare each plain and set them out in separate bowls. Heat up several jars of pre-made spaghetti sauce, then split the sauce into three or four different bowls. Add a unique ingredient to each bowl, such as sauteed ground beef in one, roasted garlic in the second, and sauteed mushrooms and spinach in the third. Serve with a Ceasar salad and toasted garlic bread. Guests can choose their own pasta and sauce to create a meal they will enjoy.
Foot-Long Feast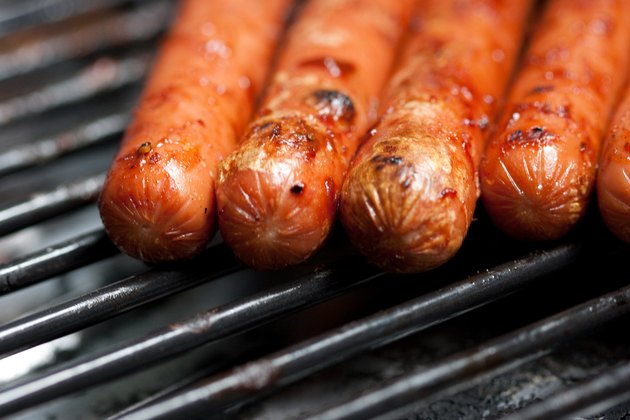 Hot dogs are known as one of the cheapest types of food to buy in bulk, but they can also be a little dull. Stay on budget while making your hot dog meal something special. Purchase a few packages of foot long hot dogs and buns to throw on the grill when guests arrive. Prior to the party, lay out a variety of affordable but creative topping choices. In addition to the expected sauerkraut, chili, nacho cheese and relish, try putting out guacamole, salsa, grilled peppers, hummus, chutney, BBQ sauce or olive salad. Guests can come up with their own fun combinations. Serve along with chips and cole slaw.