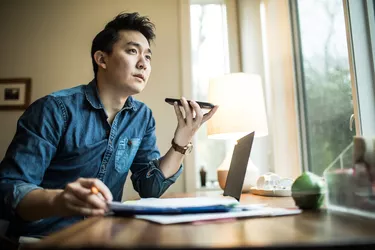 Banking terms can be confusing, but understanding them is essential for proper money management. Once you fully comprehend it, a debit order meaning is relatively simple and can make bill payments much more effortless. They may also save you from penalties for late or missed payments. So what is a debit order in banking?
What Is a Debit Order in Banking?
If you own a home or a car, or you pay bills of any kind, there is a good chance you're already using a debit order. A debit order is very similar to automatic payments in some ways.
According to Standard Bank, in a debit order, there are three parties: the bank or financial institution, the customer or payer, and the payee. When customers make a debit order, they agree to a recurring payment from their financial institution to the payee. The customer often sets up a debit order to make car loan payments, mortgage payments or other payments. Debit orders usually have a set schedule with several fees and a final payment date when the agreement terminates.
A debit order example can help illuminate the definition further. Many people take on debt when they make a large purchase, such as furniture for a new home. Instead of paying upfront, you sign some form of a debit order in which you agree to allow the furniture store to withdraw a specific amount of money from your bank account each month. The debit order has a start and end date, indicating when the first and last payments will occur.
Stop Order vs. Debit Order
Stop orders and debit orders are very similar, but they have one significant difference. With a debit order, you make an agreement with your payee; that is, your main agreement is with the party who will receive the payment. In contrast, you make stop orders directly with your bank or financial institution. As described by Direct Axis, a stop order is a series of repeated automatic payments in the future on your behalf, and you can tell the bank at nearly any time that you want to cancel the stop order.
You could set up a stop order in the previous furniture example. In that case, you'd probably be scheduled to receive monthly notifications of payments due from the store. Instead of mailing them a check every month, you'd make arrangements with your bank to transfer the funds to them automatically. Many people also use stop orders to make ongoing payments to individuals.
What Are Debit Order Reversals and Disputes?
A debit order reversal is what it sounds like: It is a process by which you cancel or stop a debit order withdrawal from your account. You might need to use a debit order reversal for several reasons. Some other aspects of the agreement between you and the lender may have been broken, nullifying the payment schedule. If it's a car loan, perhaps you sold the car, and you will pay off the entire loan soon. Or, you may have run into financial difficulty and need to divert those funds elsewhere.
A debit order dispute may be part of a debit order reversal. A dispute introduces questions of validity to the withdrawal. By initiating a dispute, you're telling your bank that you did not authorize the debit order, and it is fraudulent. If your debit order termination date passes, you might use a dispute, but the payee is still withdrawing funds. You may also use it for the first payment if you never signed the debit order in the first place or if the amount is incorrect.