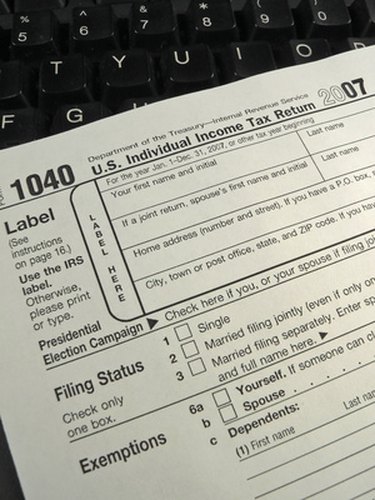 When you check the status of your state income tax return and learn that it is under review, visions of a tax audit can run through your head. In most cases, having your tax return under review status does not mean the state plans to audit your taxes.
Random Selection
States randomly select income tax returns to review. The state will notify you of the review and give you an estimated time of when you can expect to receive your refund.
Back Taxes or State Debt
If you owe back income taxes from previous years or a state debt such as back child support or fees payable to the state in which you live, the state will review your income tax returns. It will then deduct the amount owed from your total state income tax refund.
Garnishments
If you owe money to creditors, for instance a credit card company or a defaulted loan, the creditor can garnish your state income taxes. This will cause your state income taxes to go under review while the state investigates the validity of the garnishment.
Errors
If there are any errors on the information on your state income tax return forms, the state holds your income tax returns under review and releases them once you correct the mistakes