People used to have to wait for their Social Security checks to arrive in the mail, usually the first week of the month. However, since 2013, the Social Security Administration has required those who collect benefits to use direct deposit. The change has proven to be a cost-saving decision for the SSA, and it's more convenient for Social Security recipients.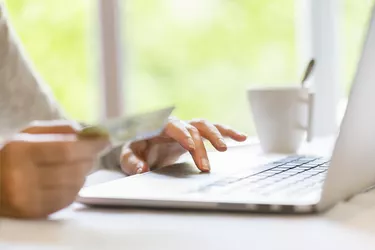 Can You Switch Banks?
If you receive Social Security benefits, they are most likely deposited directly into your bank account or on a particular payment card. For many, this wasn't an issue because they already had an established bank account. Some people, however, did not have bank accounts for various reasons and were forced to open accounts with a new institution.
If you don't like your bank because, for example, its fees just increased, you don't have to stay with that institution. You can transfer your Social Security check from one bank to another without missing a payment, and in most cases, without even leaving the comfort of your home.
Select a Bank for Direct Deposit
Choose a bank that caters to your needs. If you prefer online banking, choose a bank that has easy to use online banking tools. If you don't want a lot of fees, choose a bank with fewer fees. Once you've selected a bank, fill out a direct deposit form for Social Security, called an SF1199A. Some banks provide this service online, while others might require you to visit a local branch.
Make the Change Online
You can also use the online tools found on the SSA website, on the My Social Security page. If this is your first visit to the SSA online, you'll have to set up an account. Once your account is set up, you can fill out the direct deposit form, SF1199A, on the website and submit it.
Visit a Local SSA Office
If you'd like help with the process or want to speak directly to an SSA staff member, visit your local Social Security office. The staff can help you navigate the process of switching your direct deposit from one bank to another. You can bring the form you downloaded from the website, or you can get the form at the office once you get there.
Call the SSA
If you don't want to exercise the online option, but still prefer not to leave your house, you can call the SSA at 1-800-772-1213 and follow the prompts to get to a representative who can assist you with filling out the SF1199A.