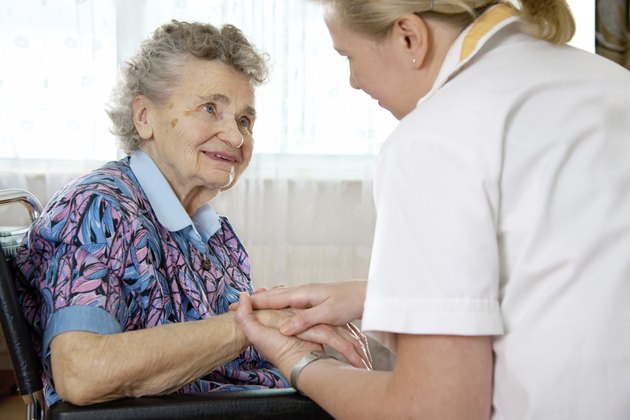 Medi-Cal is the government-run Medicaid program in California. It provides medical care for people who cannot afford it on their own. To qualify, the applicant's income must be below a specified level. The amount varies depending on how many people depend on that person's income. It's still up to the recipient to clear this with a doctor or clinic since not all providers accept Medi-Cal.
Benefits Available
Before 2014, Medi-Cal may have dropped someone who owned a car. After 2014, that had nothing to do with eligibility. In fact, the benefits were expanded at the beginning of 2014 to include dental coverage, mental health care and substance abuse treatment, all at no additional cost.
Maximum Income Levels
As of 2014, an applicant's income must be at or below 138 percent of the current federal poverty level for the size of his family. This number may change from year to year, which means the eligibility of an individual or family may change too. As of mid-2014, the cut-offs were $16,105 a year for a single person and $21,708 for a family of two. It was $32,913 for a family of four and $44,119 for a family of six.
Other People Who Qualify
Medi-Cal also serves some people based on circumstance instead of finances. This includes anyone who is blind, disabled, over 65, under 21, pregnant, or is living in certain types of nursing homes. It also applies to anyone eligible for Supplemental Security Income, State Supplementary Payments, CalFresh, CalWorks, refugee assistance, or anyone in the adoption assistance or foster care programs. Medi-Cal applicants applying under these circumstances don't need to provide proof of income.
Applying for Medi-Cal
California accepts Medi-Cal applications at county social services offices, through the mail, or online through the California Department of Health Care Services website. The application requires proof of income such as pay stubs or tax returns. It also calls for a list of expenses, and the social security number of the applicant and any family members living in the same home. Applicants may also need to show a driver's license, ID card, utility bill or other proof that you reside in California.