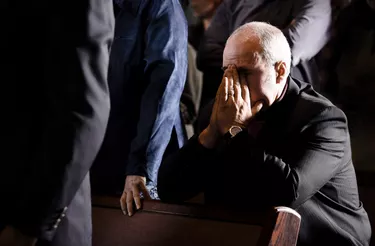 Medicaid in Illinois doesn't pay death benefits. Instead, there's a separate program run by the Department of Human Services that helps cover funeral and burial costs. The DHS only pays if the deceased qualified for one of several state aid programs, and if the deceased's resources and other sources of payment don't cover the costs. As of the date of publication of this article, the most the state would pay was $1,103 for the funeral and $552 for cremation or burial.
Qualifying the Deceased
The DHS lists two groups of people whose funeral and burial expenses may qualify for reimbursement. The first group consists of individuals who at the time of death were receiving state assistance through various Illinois aid programs: Temporary Assistance for Needy Families Cash; Aid to the Aged, Blind, or Disabled Cash; All Kids Assist; Parent/All Kids Assist; All Kids Moms & Babies; Family Assist; AABD Medical; and General Assistance Foster Care/Adoption Care. The second group consists of those who could have qualified for All Kids Assist, Parent/All Kids Assist, All Kids Moms & Babies, Family Assist or AABD Medical but hadn't applied.
Funeral Homes
Funeral homes and cemeteries who contribute part of the funeral/burial/cremation expenses can submit claims for reimbursement to the DHS up to six months after providing funderal and burial services. If a request is made more than 30 days after the expense is incurred, a written explanation for the lateness must accompany it. It's up to the service provider to assess the deceased's resources and figure out whether the estate can pay the bill.
Individual Reimbursement
Individuals who pay part of the funeral cost can apply for reimbursement. Exception are the decedent's spouse, the parent of a deceased child under 18, and the beneficiary of the decedent's life insurance policy unless the benefits are less than the standard reimbursement amount. The applicant lists the total resources for funeral and burial costs -- the estate, spousal contributions, death benefits -- and the DHS figures how much of the bills it should cover up to the state limit. Individuals face the same application deadlines as funeral and burial providers.
Submitting the Paperwork
Anyone who wishes to apply for reimbursement can download the forms from the DHS website. Family Community Resource Centers around the state have hard copies of the forms. Applicants submit the form along with documentation of their expenses. Depending on where the deceased lived, the form either goes to the local center or to DHS's Funeral and Burial Unit in Springfield. Those seeking reimbursement should keep a copy.