Once a novelty, electronic banking over the internet has become as commonplace as online shopping. That's not surprising because it offers convenience and flexibility that a brick-and-mortar bank branch can't duplicate. Electronic banking is available from conventional banks and credit unions, as well as online-only, or virtual, banks that have no branches. They all offer online access to accounts and services that allow you to manage your money.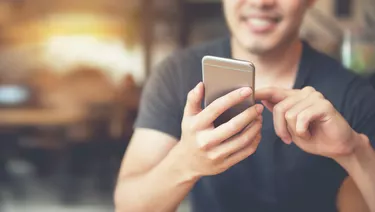 Advantages
The main advantage of electronic banking is convenience. You can communicate with the bank via an online website and/or smartphone app from any location that offers an internet connection. The electronic facilities are available 24/7 and don't require you to travel to a branch. You can check balances, transfer money into or out of accounts, issue payments, order checks, buy certificates of deposit, apply for loans and even deposit checks by scanning and transmitting them. No travel or waiting in line is necessary when you bank electronically. Online banking is generally secure, especially websites that use encrypted communications; that is, websites with the "https" prefix. Virtual banks can offer the same Federal Deposit Insurance Corporation insurance provided by conventional banks. Often, virtual banks offer the highest savings interest rates because they pass along to customers the savings realized from not paying for physical bank branches and the employees to staff them.
Disadvantages
Although generally secure, electronic banking is not totally secure. It's possible for sophisticated hackers to steal information as its transmitted to online banks, leading to identity theft. It can take a long time to fix problems stemming from stolen financial information. If you aren't familiar with an online bank, you might want to verify its membership in the FDIC and check the bank's background for complaints and legal actions against it. Some folks feel that online banking is impersonal and would rather sit with a flesh-and-blood customer representative at a branch. The better online banks have extensive customer support facilities including phone, chat and email contact, but some offer disappointing support. It's important to remember that some banking transactions, such as collecting payments, aren't immediate even if performed online. It's therefore important to print receipts of your money transfers if you want to track the progress of a transaction. Online banks might not offer all the products and services available at bank branches, such as insurance, annuities, trust and estate planning.
If you want to withdraw money from your online-only account, you'll have to contact the account holder. Often they provide customers with a network of ATMs where you can use your debit card to get cash. The downsides are that these ATMs aren't always available 24/7 and they aren't found around every corner.