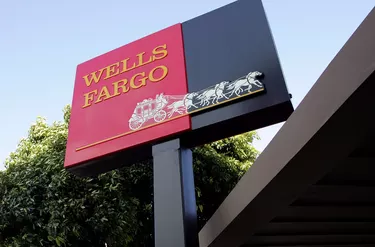 Wells Fargo & Company is a self-described community-based financial services company with assets totaling almost $2 trillion. Among the products that Wells Fargo offers its customers, retirement accounts provide a savings vehicle outside other types of savings accounts and workplace retirement plans. Customers can remotely access their Wells Fargo retirement account without making a bank visit.
Tip
In addition to visiting an account representative at your local Wells Fargo branch, you can access your Wells Fargo retirement account by reaching a Wells Fargo representative over the phone, creating an online account or using Wells Fargo's mobile app for your smartphone.
Contact Wells Fargo by Phone
Wells Fargo offers Individual Retirement Accounts (IRAs), and it also services employee-sponsored 401(k) retirement plans.
Access your existing Wells Fargo IRA by calling a representative at 1-800-237-8472 between 8:00 a.m. and 10:00 p.m. Eastern Time (Monday through Friday) or between 8:00 a.m. and 5:00 p.m. Eastern Time on Saturday.
Access your existing Wells Fargo employee-sponsored retirement account, such as a 401(k) or 403(b) plan, or find out how to make a Wells Fargo 401(k) withdrawal by calling 1-800-728-3123 between 7:00 a.m. and 11:00 p.m. Eastern Time on Monday through Friday.
Access Your Account Online
By registering online, you'll be able to access your retirement account any time and view your balance. You may also be able to make changes to your contributions and investments, depending on which retirement plan(s) you have.
Use Wells Fargo's Mobile App
By downloading Wells Fargo Mobile®, which is the bank's mobile app, you'll not only be able to access your retirement account from your smartphone, but you'll also be able to access other features. In addition to viewing your retirement balance information, you'll also be able to view the balances of other Wells Fargo accounts you may have as well as pay bills and transfer funds. If you need to send or receive money by using your email address or mobile number, Wells Fargo Mobile® can facilitate this too.
The Wells Fargo Mobile® app is compatible with iPhones®, iPads®, Android™ phones and Android™ tablets. Visit the Wells Fargo app webpage and follow the directions for downloading to your specific device.
Other Investment Accounts for Retirement
In addition to a Wells Fargo IRA and employee-sponsored retirement plans that Wells Fargo services, the financial services company also offers other investment options that you may be using to plan for retirement, including mutual funds, stocks and exchange-traded funds. By opening a WellsTrade® online and mobile brokerage account, you'll not only be able to access your account online, but you'll also be able to manage your own investment portfolio.
Visit the Wells Fargo online and mobile brokerage webpage and click "Apply Online" to set up your WellsTrade® account. After you set up your account, you'll be able to plan for and manage your IRA by choosing the investments you want, entering self-directed online trades, transferring funds between your accounts and accessing this account information any time.
Wells Fargo Retirement Questions
To help you plan for your retirement and reach your retirement financial goals, Wells Fargo offers different retirement products and plans. To request a consultation or to find out more information about retirement planning, contact a Wells Fargo retirement representative at 1-877-493-4727.