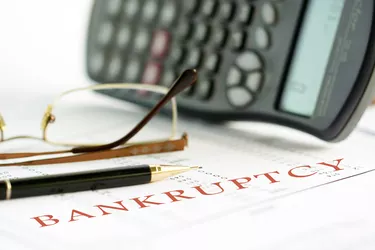 A bankruptcy discharge date serves the same purpose no matter which chapter you file. It officially releases you from any further legal responsibility to repay debts listed in the action and permanently prohibits creditors from attempting to collect on these debts. Knowing the exact date will be important in the future, as you may need it when you apply for new credit or if you must take legal action against a creditor who continues collection efforts past the discharge date.
Verification Options
There are a number of ways to verify the discharge date:
Refer to the order of discharge you received following the discharge date. The date of the hearing listed at the top of the form is the discharge date.
If you've misplaced or lost the order, order another copy. To do this, you'll need to contact the court clerk for the bankruptcy district that handled your case. You can expect to pay a fee for searching and possibly retrieving the order, as well as a fee for making copies.
Contact your attorney and ask for a copy of the order.
Tip
To use the PACER system, you'll first need to register as a new user. Although the service is fee-based, the system bills quarterly. If you spend less than $15 per quarter, the system will waive the fee. PACER has a number of search options for finding the information and offers free online training to make searching for information easier.