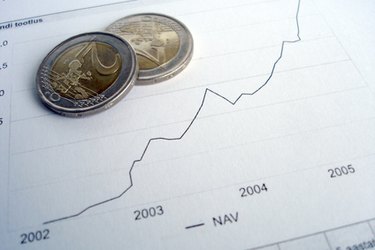 Lipper, a subsidiary of the international business and news conglomerate Thomson Reuters, provides data and analysis on more than 140,000 mutual funds and other investment products issued in 45 countries. Lipper mutual fund rankings information is used widely by mutual fund families, investment advisers and individual investors. Financial news and information providers such as "The Wall Street Journal," "SmartMoney," MarketWatch, "USA Today," "Barron's" and "Forbes" feature Lipper mutual fund rankings on their websites and in their printed publications.
Lipper Rating System Overview
The Lipper rating system offers an investor-centered tool to assist in selecting mutual funds that suit the individual investor's goals and risk-and-return comfort level. Lipper ranks funds against similar funds in each of five categories: total return, consistent return, preservation, expense and tax efficiency. Scores are subject to change every month and are calculated for three-year, five-year, ten-year and overall time frames. The highest 20 percent of funds in each peer group category are named Lipper Leaders. The next 20 percent are given a rating of "4"; the middle 20 percent a "3" rating; the next 20 percent a "2" rating, and the lowest 20 percent a "1" rating.
Total Return
The total return ranking reflects a mutual fund's historical total return performance compared with the total return of its peers. As an investor, you can use the total return ratings in conjunction with preservation and consistent return ratings to make an appropriate selection that balances your risk tolerance.
Consistent Return
A mutual fund ranked highly in consistent return, according to the Lipper rankings system, is a fund that shows superior consistency and risk-adjusted returns when compared to a group of similar funds. A high consistent-return score in a mutual fund is attractive to investors who value a fund's year-to-year consistency. Some peer groups analyzed by Lipper, such as emerging market mutual funds, are inherently more volatile than others, and so a high consistent-return score in a volatile group may not be suitable for less risk-tolerant investors.
Tax Efficiency
Lipper's funds ranking high in tax efficiency are those that most successfully postpone taxes. Often the holdings in these funds have a low turnover rate; that is, the manager does not sell holdings frequently, then buy other holdings. A high score in this category makes this fund more attractive to tax-conscious investors and those in high federal income tax brackets.
Preservation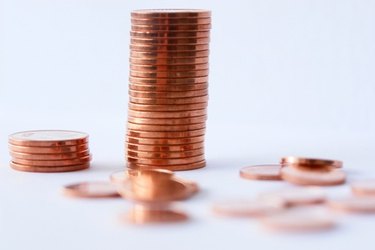 A mutual fund with a high Lipper preservation score has demonstrated an ability to preserve capital in a variety of markets when compared with similar funds. Lipper cautions that equity funds historically have been more volatile than combination equity-income funds or fixed-income funds.
Expense
A fund with low expenses relative to its peers will get a higher Lipper ranking in this category. Investors interested in minimizing their total costs will find funds that score high in this category a real positive. A fund's score in this category might be used with the total return and consistent return categories to choose funds with lower-than-average fees and above-average performance.