With improvements in the Internet and updates to the IRS website, you can file your federal and state taxes online safely and quickly. Most taxpayers can now file all of their forms required for tax season online – directly through the Internal Revenue Service or through a private online tax company. Even if you did not file online, you can get access to your transcripts online through the IRS website. You need Adobe Reader -- a free program -- to view your tax return transcripts online.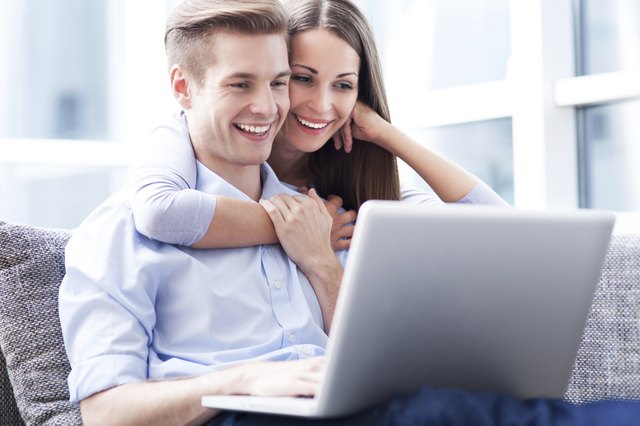 credit: PIKSEL/iStock/Getty Images
Get Transcript Online
Step
Navigate to the IRS website "Get Transcript." Right click the button on your mouse while on the "Get Transcript Online" option (see Resources).
Step
Type in your user name in the field provided. If you forgot your user name, select "Forgot User ID" information. In the screen that pops up type in the last four digits of your Social Security Number and enter your email address. In the third field, confirm your email address.
Step
Insert your password into the field provided. Click "Forgot Password" link if you forgot your password. Type in the information requested, the last four digits of your Social Security number, your email address and answer the security questions with the answers you originally provided when you set up your account.
Step
Select the prior year's transcripts you want to view online. The file opens separately in Adobe Reader. Print the prior tax return or save it as a download on your computer. At the top right of the screen, select the printer to print, or the arrow to download.
Online Tax Software
Step
Navigate to the online site where you filed your taxes in the previous year.
Step
Left click the mouse button while hovering over the "Sign In" or "Logon" button on the online tax program's website. This is usually at the top right or left of the screen, depending on the software.
Step
Navigate to the link that allows you to view your online tax returns. Click the link that says "Your Federal Form 1040.pdf" or something similar, depending upon the software you have.