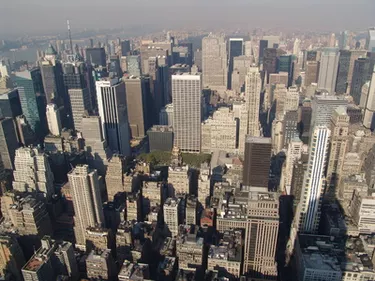 New York State Insurance Department Regulation 60 is a consumer protection law for replacement of insurance policies. Regulation 60 applies to life insurance and annuity contracts. This regulation requires insurance companies to provide specific information and disclosure to consumers. Consumers benefit by being able to compare existing and proposed policies.
Function
Regulation 60 covers replacement of life insurance policies with a new life insurance policy or annuity, and replacement of annuities with a new annuity. Agents are required to complete a "Definition of Replacement" form for every life insurance or annuity sale in the State of New York, whether or not a replacement is proposed. The agent must review this form with the applicant, and both the agent and applicant must sign this disclosure.
Time Frame
When replacing a life or annuity policy in New York, the replacing company must request projections from the company being replaced. The replacing company then prepares a side-by-side comparison of the existing and proposed policies for the applicant. This process generally takes about three weeks.
Features
The Regulation 60 comparison includes projections and additional disclosures. The disclosure must include the primary reason for the proposed replacement and the reason or reasons the existing policies cannot meet the applicant's needs.
Benefits
Life insurance and annuity contracts can be complex vehicles. Side-by-side comparisons show the applicant the differences between the existing and proposed policies in an easy-to-understand format. Regulation 60 helps protect consumers by making sure they understand why they're replacing a policy.
Warning
Insurance products have high up-front costs, so frequent policy replacement is not in the consumer's best interest. An applicant should ask her agent about other options that may be available. She should obtain a second opinion when replacement of an existing policy is being recommended.