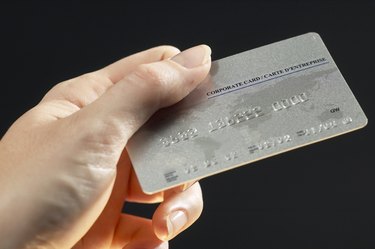 Many credit card issuers allow cardholders to customize the picture on their credit or debit cards. This means that you can jazz up a boring or unsightly-looking square of plastic with your own photo or a design. If you personalize your card through a bank, your credit card will have the image printed on it. Or you can choose to personalize your card with a press-on design.
Through a Bank
Step 1
Ask your bank's representative if the bank offers credit card personalization. Banks that allow you to add your own picture include Bank of America, Capital One, Advanta and CitiBank.
Step 2
Select an appropriate, digital image from your collection. Your credit card provider can reject inappropriate pictures (R-rated or otherwise offensive). Crop your digital photo to approximately 2 inches by 2 inches. You might want to crop several photos to find the one that looks best when it is re-sized.
Step 3
Send the digital photo to your credit card issuer. You can do this through the credit card personalization application form on your issuer's website. Some banks also allow you to send in the physical photo by mail, but check first to see if the picture will be returned.
Personalize It Yourself
Step 1
Personalize your credit card yourself if your bank does not offer this service. Go to a credit card skin vendor's website. A skin is a thin cover that you can paste on the front of your card.
Step 2
Select one of the website's credit card designs. You might not be able to upload your own photo with this service; some vendors require you to use their designs. Follow the directions on the website to purchase this "skin" for your credit card.
Step 3
To apply your credit card skin, peel the design away from the backing, carefully line it up to the edges of your card, and press it on. This design is intended to be placed on the front of the card only, above your credit card number. Do not cover the back, because the credit card reader will not be able to process it.
Warning
Credit card skins do not work with "Smart Cards."