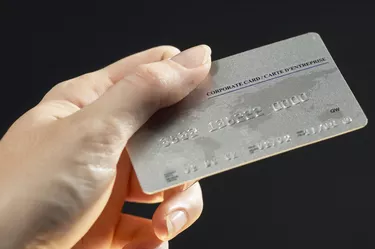 Using a custom photo as the background on your credit card is one of the perks many credit card companies offer to their customers. Whether you wish to include a treasured family photo, a favorite design or a photo of yourself for security purposes, photo credit cards are a versatile way to personalize your credit card.
Companies Offering Photo Credit Cards
Photo credit cards are not a universal offering across credit card companies. While some companies may allow customization, it may be exclusive only to select credit cards. Some companies may only offer photo credit cards adorned with sports team logos or from a predetermined library of images.
For instance, Discover offers credit card designs, giving you the freedom to express yourself through your credit card. While you cannot upload your own design, you can pick from a wide array of credit card designs, from tropical beach scenes to a classic cassette tape.
If you are looking for a truly customizable photo credit card, you can find one at Wells Fargo. Wells Fargo offers various designs from a library of images and provides you with the ability to upload your own through their Card Design Studio Service. Other companies such as American Express and Citibank do not have a photo credit card option. However, some banks have debit card customization, such as Bank of America, which allows you to select a debit card design from a library of charitable causes, colleges, sports and military themes.
What Images Are Not Allowed?
Credit card makers that allow you to upload your image to your credit card design typically have a list of guidelines by which custom photos must abide. While every company will have its own set of terms, many share standard rules regarding custom images.
For example, Wells Fargo stipulates that they may reject images with third-party trademarks and logos, images of celebrities, public figures, and copyrighted cartoon characters. Telephone numbers, website URLs, account numbers and addresses are also prohibited, along with violent, offensive and lewd images.
Wells Fargo also notes that images with symbols representing money and foreign currencies should be excluded as well since they could cause confusion with merchants and lead to potential fraud.
Customizing a Photo Credit Card
While the customization process varies from company to company, all companies require you first to be approved for a credit card with them before customization. Once you are approved for a customizable credit card, you can begin the process on the provider's website.
When selecting an image, you will need to make sure the file is compatible with the credit card provider's site. While companies may have different policies regarding compatible images, most will share similar conditions.
According to Wells Fargo, compatible images must be either a .jpeg, .jpg, .gif, .png, .tiff or .bmp format to upload. The file size must be less than 3 megabytes (MB) or 3,000 kilobytes (KB). You must also own the rights to the image or have permission from the image owner to use it on your credit card. Upload your image to the credit card provider's site and adjust the size and orientation with the tools provided. Once satisfied, submit your design for company approval. The credit card company will let you know if your design has been accepted and when to anticipate receiving it in the mail.