MyExpression by Bank of America allows checking account customers to personalize the design on their debit cards. As of 2014, customers could support their passions, sports teams and other special interests through Bank of America's library of designs. You can start the process at the Bank of America website, which says it takes five to seven business days to ship the card.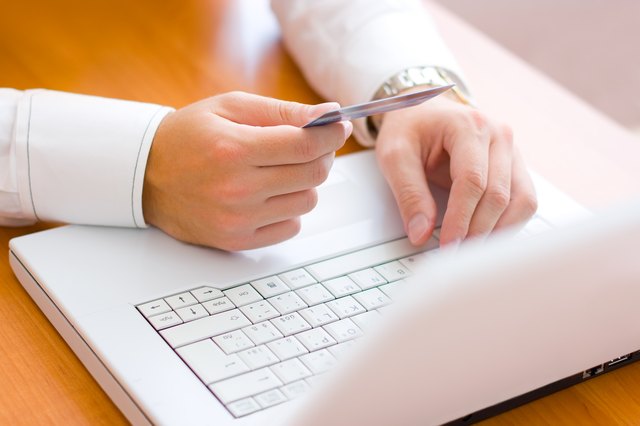 credit: KellyISP/iStock/Getty Images
A Card of Your Own
MyExpression members can hover over "View Account Types" on the Bank of America webpage and select "Debit Cards." Scroll down to scan through the specialty designs and select one that matches your personality or interests. Then you need to call (800) 432-1000 from 7 a.m to 10 p.m. local time weekdays, or 8 a.m. to 5 p.m. on weekends. If you prefer face-to-face transactions, you may visit your local banking center to apply with a customer service representative in person. You only need to use your newly-designed card to activate it. You can also activate through your online account or by calling (888) 624-2323.