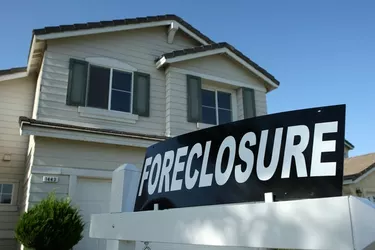 Wholesale REO Foreclosures in your area for very little money.
If you're area is loaded with REO Foreclosures than you could be making a decent side income or full-time income with real estate.
Step 1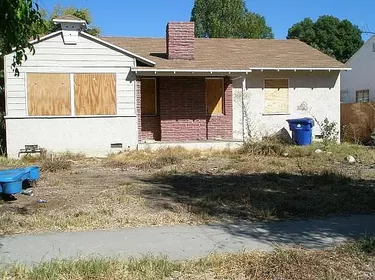 Decide what area you'd like to invest in that is loaded with REO Foreclosures. You'll want to make sure that the area you're interested in not only has REO properties but that it also has a lot of cash only investors that buy there. You can find this out through public records or via the Multiple Listing Service (find a real estate agent to help you with this if you don't have your own access.) Keep this information for further use.
Step 2
Find yourself an investor friendly title company or attorney that can do your simultaneous closings (or double closings.) If you don't know where to find one you are going to have to ask other investors who they use or join your local real estate investing club. (A lot of real estate clubs will let you go the first time for free...just ask.)
Step 3
Once you find your target area, ask the local landlords there if they'd be interested in another rental property in the area and how much they'd be willing to pay for one. You can find the local landlords by calling the "for rent" signs in the area, speaking to real estate agents and talking to landlords at the local real estate investor club meetings.
Step 4
Remember in step 1 where you should have asked a real estate agent to help you target an area where cash buyers buy? Well you're going to ask that real estate agent to go back a few months and give you a list of all of the cash sales that took place in your target area for REO Foreclosures. This information will not only give you a list of all cash buyers but it will also tell you how much these investors are willing to pay for particular types of properties in your target area.
Step 5
Alright now that you have a buyers list together and a title company or attorney in place now you can start locating REO Foreclosure properties to put offers on. Mostly all banks will list their properties with real estate agents. So, remember that real estate agent you've been dealing with? :-) Yes, you're going to ask them to provide you daily with reo foreclosure listings. It's best to target the properties that have been on the market for a bit, because when they first hit the market there is a ton of competition. But in the beginning, target ALL of the REO Foreclosure properties that come on the market, just in case your market isn't as competitive as mine.
Make appointments with your real estate agent to get into the REO Foreclosure properties that you're interested in. Check out the property and determine how much work is needed (if you don't know any repair figures, don't worry...I still don't ;-) seriously, I don't.) You can ask your real estate agent for help with this or you can take a contractor friend with you or you can just assume it needs a total gut job. After you've seen enough houses for sale and even seen enough solds, you'll be able to judge the amount of work that is needed yourself. (I really am not kidding when I say I still don't know repair figures. I'm pretty good at guesstimating though...I usually come in within $5,000.)
Step 6
Now that you have all of the information you need you are going to make an offer (it helps to make sure you have buyers in place FIRST. So get working on that buyers list, ok?)
When dealing with bank REO foreclosure they will not allow assignments, so you'll be doing a simultaneous closing for your deals.
To determine the price to offer you're going to go over the information provided by your real estate agent with the cash solds in the area and compare those properties with the one you just viewed. You know from the solds and from talking to other investors what the cash investors will pay for such properties so now you just have to figure out your profit and then determine your MAX purchase price.
You'll want to talk to your real estate agent about closing costs, because they will cut into your profit and you'll need to know them to help you determine your MAX purchase price so you can still make a profit. Closing or settlement costs are different in every area, so you really will have to go over this information with your real estate agent.
After you have all of your numbers figured out, including your profit, you're going to make the offer.
For instance, let's say investors are paying $40,000 for the properties like the REO Foreclosure that you looked at, and you want to make a $5,000 profit and your closing costs will be about $500. When you take all of that into consideration your MAX purchase price would be $34,500. ($40,000 - $5000 profit - $500 closing cost = MAX purchase price.)
Don't start there though. Start a little lower because if you start high, it's hard to go down, but if you start lower you can gradually get up to your MAX price if need be.
Some wholesalers use the formula method and what that means is they use a formula to determine their MAX purchase price. They determine the After Repaired Value of a house (what it's worth after it's fixed up) they multiply that by anywhere from 65% to 70% (you'll have to tweak this based on your market) and then you subtract the repair costs and your profit and that will equal your Max purchase price.
Example: Let's say on that $40,000 house deal that the house fixed up will be worth $100,000. And the house needs $45,000 worth of work done to it. You still want to collect $5000. This is how you figure out what your MAX purchase price is using the formula: $100,000 x 70% = $70,000 - $45,000 (repairs) = $25,000 is your MAX purchase price. (I found using the formula
Step 7
Since you determined your offer price you're going to have to give your real estate agent an earnest money deposit. This is to show the bank that you are serious about your offer. So realistically the more you put down the more serious you appear to the bank. However, keep in mind if you back out of the deal for any reason that isn't covered by terms in your contract than you will lose this money (so you don't want it to be that high.) I recommend when dealing with REO foreclosures to put $500 to $1000 as earnest money, but if you can get away with $100...go for it!
Your real estate agent will take your check and most likely the broker will deposit it in an escrow account until settlement/closing.
Step 8
If you're new to real estate investing you can pick different contingencies in your agreement on your property. Like a property inspection, lead based paint inspection, mortgage contingency, radon inspection, etc. etc.
Just a warning though, the more contingencies you choose the less appealing your offer appears to the bank.
I generally don't elect any contingencies and I'm aware that my earnest money is at risk a great deal in this scenario (because I don't even elect a mortgage contingency.) When you do this, which is the best looking offer you can make when dealing with REO Foreclosures, the bank will want what's called proof of funds. Actually, they will want proof of funds whether you elect contingencies or not, just a fyi.
Proof of funds is just that, proof that you have the money to purchase this property. If you have a line of credit, credit card, that much in the bank or a friend or family member that has any of those things with that much money in their account then you can use that as your proof of funds. If not, you can get a proof of fund letter from what's called a transactional funding company. (Just google "transactional funding" for a list of places to speak with.)
When the bank signs off on your offer a lot of times the bank will have a title company that they will want to close the deal with (they sometimes will give you incentives to allow that to happen too.) You can ok that but still send all of your signed documents to YOUR title company and ask them to do a "courtesy closing" and have them inform the banks title company of this as well. That way you remain in control of the deal.
Step 9
Now that the bank and you have both signed the contract, it's time to find your end buyer! Call all of the "for rent" signs that you seen where the landlords said they'd be interested in more rental properties in the area and tell them you have something under contract and want to know if they are interested in buying it.
Call everyone that you added to your buyers list too!
Also, get some blank white corrugated plastic signs with metal stands and write on them with your thick, black magic marker:
3 bed/1 ba. cheap house $40k CASH / Must sell! 555-5555
And put about 20 of them in the area where the house is. Your phone will ring off the hook. (If you don't have the money to buy about 20 of these, you're just going to be doing a lot of cold calling and research basically. Calling the landlords and calling the investors that you know bought a house for cash in the past few months....remember that list you got from the real estate agent?)
Your goal is to work diligently to find your end buyer so you can close your REO Foreclosures and you can also get paid!
Step 10
Once you find an end buyer, then you sign an agreement of sale with them. In this agreement of sale you will be the "seller" and they will be the "buyer." (I know you haven't closed yet with the bank, but since you have an executed agreement of sale on the property you now have what's called an equitable interest in the property and you can advertise it and sell it as the "seller.") Remember to put the right sales price in here (the higher price!) Also, you will have to get an earnest money deposit from your buyer too. Since you are now the seller, you want this to be as high as possible. So you know that this buyer is serious about the deal. To be safe, have them put the earnest money check in your title company or attorney's name. They will keep it in an escrow account until settlement/closing. Be sure to let them know that the closing will happen with your title company or real estate attorney (once you trust this buyer or know what you're doing, you may decide to use their title company or attorney to close.)
Step 11
Now you're going to forward this sale paperwork to your attorney and/or title company. You can let them know this will be the simultaneous closing deal that you're working on.
If for some reason, the title company says you can't do a simultaneous closing, you can do a double closing and you can use the transactional funding that you searched about a few steps ago. They let you borrow their money for a few hours or a few days to get your deal done. Be aware of what they will charge you for the money, because you'll have to put that into your closing costs.
Step 12
Show up to settlement and collect your $5,000!!! Now go and find yourself more REO Foreclosures to wholesale!
Tip
You'll hear NO or your offer was rejected a lot. Don't worry about it, keep at it. The more no's you hear the closer you are to that yes! Keep track of the REO Foreclosures you make offers on. If they don't sell, make another offer on them every 30 days.
Warning
I am not an attorney so you should always seek the advice a competent,investor-friendly, real estate attorney in your area to go over your contracts. Laws can be different from state to state so always make sure you have a competent, investor-friendly real estate attorney on your team.
Things You'll Need
car

phone

blank corrugated plastic signs

black magic marker

$100 to $1000 in your bank account