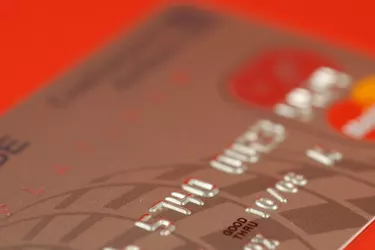 Flexible spending accounts allow for people to use pretax salary withholding to pay for eligible expenses like medical and day care costs. A credit card issued with the account can be used to pay for the items.
FSA Overview
Flexible spending accounts are set up by an employer for his employees. Money is taken out of their paychecks before taxes and placed into an account to pay for items like medical expenses and day care.
Benefits
When you get a credit card with your flexible spending account, it is technically a debit card that takes the money directly out of the account for the expenses. This eliminates the need to get approval prior to or after purchase in most instances.
Misconceptions
These flexible spending accounts are not for every expense, and the card can only be used for allowable expenses. If you try to purchase something outside of the program, the card may be declined or you may be forced to pay the money back to the program.
Time Frame
Flexible spending account withholding arrangements are renewed on an annual basis, so if you have $500 in the account, you have one year to spend it all, or else it is forfeited—you do not get any leftover money back.
Warning
While using the credit card can be easy, you should keep your receipts. You may need to send in the receipts to prove the purchase was within program guidelines. If you cannot provide the receipt, you must repay the money.