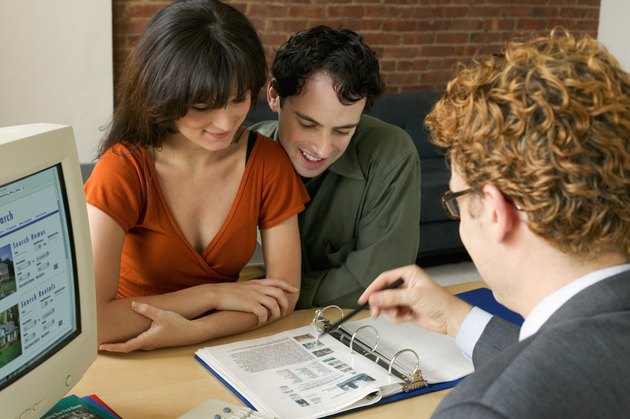 You can find out about your tax obligations in many ways. County tax appraisal offices usually assess residential and commercial real estate annually and many appraisal offices publicly disclose tax records through official websites. You also can estimate your taxes based on past payments, but remember, your tax obligation will increase or decrease when assessments or property values change.
Step 1
Search tax records at the local appraisal office. You can find free tax records based your property's location or registered owner. If the appraisal office does not maintain a website, you can file a request in person or by mail.
Step 2
Contact your mortgage company if your monthly payment includes an amount earmarked for an escrow account. Many mortgage companies pay property taxes from consumer escrow accounts. Appraisal offices might send a tax bill only to you or to both you and the mortgage company.
Step 3
Verify whether you are eligible for additional tax relief. If you own commercial real estate and employ several people, you might receive reduced taxes as an incentive to maintain operations.
Step 4
Register with a company that provides tax data. For example, taxnetusa.com gathers information about Texas properties and charges $100 to $200 per search, while cptax.com evaluates tax consequences of commercial and residential real estate.
Step 5
Evaluate your Internal Revenue Service tax return. If you manage real estate as a source of rental income, you report earnings and claim deductions through a personal or business return.
Tip
You will still owe taxes, even when you receive real estate as a donation or gift.
Real estate taxes usually consist of assessments by the applicable county, city, school district or special districts, such as hospitals or police departments.
Warning
Businesses (limited liability companies, corporations and sole proprietorships) rarely pay the same taxes.
States without personal income taxes often have higher property taxes.