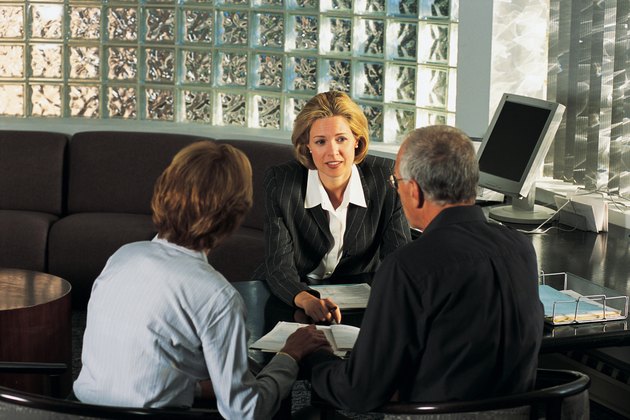 A certificate of insurance is issued by a private insurance company or broker to provide proof of insurance. The person named on the certificate of insurance is known as the holder.
Fact
An insurance certificate holder is the person who holds the insurance policy.
Significance
The certificate of insurance itself bestows no rights upon the holder. It's merely for informational purposes.
Features
A certificate of insurance lists the type of insurance, amount of insurance, the insuring company and contact information.
Types
Some certificates of insurance may list more than one holder. All the listed parties share in policy ownership.
Misconception
A certificate of insurance holder is not the same as someone designated as "additionally insured," which means the person has been added to the original policy. For instance, when one party uses another party's venue to stage an event, the first party is often added as an "additionally insured." Additionally insured individuals have all the same rights as the original policyholder.
Considerations
Insurance certificate holders will often want the insurance company to contact them in event of policy cancellation before the expiration date. However, most certificates of insurance include a clause stating that the company will only "endeavor" to contact the holder regarding cancellation.