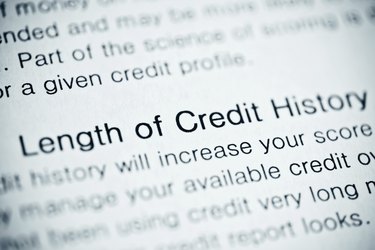 According to the Consumer Financial Protection Bureau, seeing your credit report is more valuable than knowing your score. Your score determines if and on what terms you get a loan, but the report reveals the facts to explain your score -- and whether you're an identity theft victim. Still, if you just want to get your score quickly and at no cost, you can do so easily enough.
Access the Free Score
To save money hunting for your score, register for a free account at Credit Karma. Provide your email and home addresses, phone number and last four digits of your Social Security Number. Answer a few questions for Credit Karama to confirm your identity. When you finish, you'll see four scores -- TransUnion, VantageScore, Automobile Score and Home Insurance Score. You can check them free of charge each time you log in.
Other Options
Credit Karma's scores are educational and differ from those furnished to lenders. If you rely only on the scores you get from Credit Karma, you might mistakenly think you'll qualify for a loan or a better rate. According to Fair Issac Corporation, 90 percent of lenders use its own FICO score. To get your FICO score, you must be a subscriber. If you want a credit report, you get a free one from TransUnion, Equifax and Experian through AnnualCreditReport.com, or you can track TransUnion reports regularly through Credit Karma.