TurboTax software offers professional tax filing help, without the need to go to a tax office and have someone else take care of your taxes for you. The software includes the forms you need to file simple or complicated returns. TurboTax also comes designed to meet the needs of the user, with several specific options available depending on what kind of tax return you are filing, such as Deluxe for those who want the most deductions possible, and Premier, which targets those with investments and rental properties.
Intended Users
TurboTax Premier was made specifically for those who have investment interests. This includes those who have bought or sold stocks, bonds or mutual funds, as well as those that own rental properties. It is even set up to work for those who have inherited an estate or trust. It also finds deductions and credits.
TurboTax Deluxe was made more for those who would file a simple return, but because they own their own home or have large medical or schooling bills, are looking for as many deductions and credits as possible. This includes those who donate to charity on a regular basis, as well as those with child care expenses.
Features
Premier can import information about your investments directly from your bank. It then helps you through the process of reporting sales of investment properties, and helps you calculate your capital losses and gains. It can also show rental depreciation on properties you own, and help you set yourself up to buy and rent new properties. For those with a 401K plan or employee stock plan through work, it can help you figure out how to increase your benefits. Deluxe sticks to working out all of the deductions you can get. It searches out every possible deduction and credit option, and then lets you know how to get them and keep track of which ones you have taken.
System Requirements
Both TurboTax Premier and Deluxe run on both Windows- and Mac-based operating systems. They are available to download directly from the TurboTax website or can be purchased on a CD. It is important to have access to the Internet when using either version of the program, as you will want to be able to get information directly from your bank, employer or other financial institutions.
Filing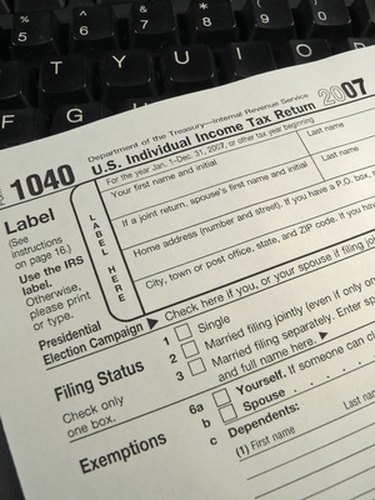 TurboTax Premier and Deluxe both give you the option to e-file your return. This can cut down on the time it takes to receive money back from the IRS, especially if you choose to have your money deposited directly to your bank account. You can also print out your tax forms and mail them in, if you do not feel comfortable e-filing.
Price
In 2010, Premier retails for $89.95 from most outlets, and is $49.95 as a download. The CD version includes options for both federal and state filing. Deluxe is sold for $59.95, and is $29.95 as a download. The CD version includes options for federal and state filing. The download versions are only include federal tax software.