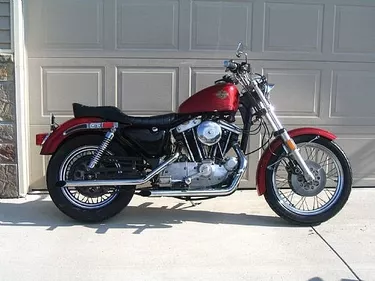 When times are tough look to the things you love in life to help you earn a few extra bucks. If you are like me and have a passion for motorcycles try to make a few bucks buying and selling them. The following few tips will help you get started.
Step 1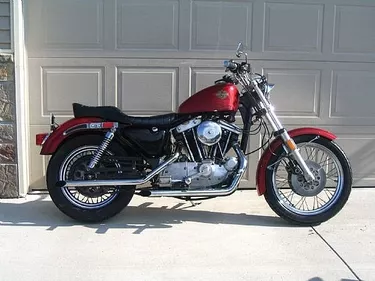 Start your search for the perfect bike! I use newspaper classified ads as well as sites like carsoup, craigslist and ebay. Try to find a great buy on a motorcycle that you know something about or have done some research on. One of the things you should research is what the trade in value is because that amount will be a pretty good indicator of what you should expect to pay for the bike. I always buy a motorcycle that I won't mind having around for a few months. This way while I own it I have the opportunity to enjoy it for a short period of time before passing it on to the next owner.
Step 2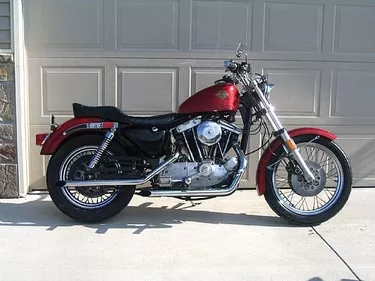 Continue your search for the perfect machine. Do NOT rush into something that you will have a tough time selling. Try to buy a motorcycle that is in high demand, such as a starter bike or lower end Harley.
Don't worry about a little dirt and grime part of getting a great deal on a motorcycle is finding a bike that needs a little TLC. A few minor problems are expected and can be easily taken care of later on when you prepare the motorcycle for resale. On the same token you want to be sure that there are no major issues with the motorcycle that you are about to purchase. Be sure the major items are in good working order and take it for a quick test ride if possible. If your are really brave and a little mechanical you will find some excellent deals on non-running motorcycles that need some minor restoration to be ready for the road.
Step 3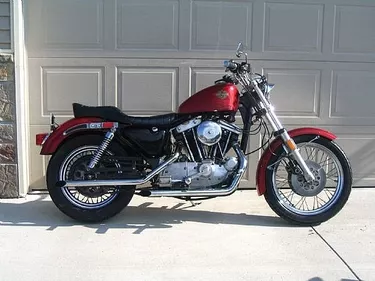 The purchase. Now that you found the perfect bike at the perfect price try to negotiate a little more. Find a couple things about the bike that you think could be a problem for a potential buyer and discuss them with the seller. Don't be afraid to make an offer because every dollar you can negotiate the price down will go into your pocket later on.
Step 4
Prepare the motorcycle for resale. Once you have the legalities and paper-work portion of the purchase taken care of it is time to get the bike ready for the market. This can be as simple as a good cleaning and oil change or as complex as replacing tires, seats, electrical components, carb work and customization. The bottom line is make it shine. Don't be in the business to rip people off either. Make sure you are honest and tell the potential buyer of the motorcycle everything you know about it, such as the history of ownership and maintenance. This will only build trust with potential buyers and help build raport with a potential buyer.
Step 5
Motorcycle For Sale! Use free sites like craigslist and price it high with a best offer option. If you are not getting anyone interested try using a classified print ad or drop your price. As a last resort you can try an online auction site, however you need to be ready to pay the high fees associated and that will take money out of your pocket in the end.
Essentially timing is everything. If you did your homework and purchased a motorcycle at a good price then you should have no trouble getting it sold. Good luck!
Tip
Buy a starter bike they are easy to sell Make an offer. The worst thing that can happen is they will say NO. Ask questions. Make sure the bike runs and is safe to drive.
Warning
Be sure to get a clean title. Make sure the bike does not have major mechanical problems like engine or transmission problems.
Things You'll Need
Cash

Computer

possibly some basic tools