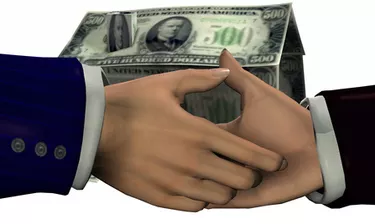 Harley-Davidson motorcycle pricing has been the topic of many debates throughout the years because in the past, many of their dealers would not even reveal the Manufacturer's Suggested Retail Price (MSRP) on a motorcycle. This is no longer the case, so people in the market for a Harley can more easily negotiate pricing when purchasing one of these made cruising bikes.
Research
Step 1
Go online to harley-davidson.com. Review the list of motorcycles and their prices. Select the motorcycle that you would like to own. Consider choosing two or three so that you have alternatives.
Step 2
Review the list of dealers on their website that are near you. The more, the better. Be prepared to drive, if necessary.
Step 3
Determine the maximum amount of money that you are prepared to put down on your purchase. Do this ahead of time so that you do not create a financial burden for yourself later.
Negotiation
Step 1
Let the dealer know the exact bike in which you are interested. Include the exact color of the bike you want.
Step 2
Review the price and compare it to the manufacturer's recommendation. Let the dealer know if there is an unfavorable disparity. Beware of the high price of dealer-added chrome. Ask the dealer to honor Harley's recommendations.
Step 3
Consider offering to obtain your scheduled maintenance service at that facility, if possible. Offer to buy your helmets and leather from the same dealer. This will show the dealer that you plan to become a loyal customer.
Step 4
Point out any disparities to the sales representative, such as a difference in color from your preference or that your favorite model is not available. Do not decline a final offer, but tell the dealer that you will think about it. Give him your phone number and be prepared to walk.
Step 5
Consider traveling to another dealership to repeat the process. Play one dealer against the other to create a price war.
Tip
Enter the dealership being prepared to walk out without buying. There is a lot of pressure on the sales team to move their product, so use this as leverage.
Things You'll Need
Motorcycle price list

Down payment
Warning
Make sure that you know exactly what you are getting and what you are promising before your sign.