Make every penny or coin count. When managing your money it is wise to pay attention to all of it. Drop your spare change into a dish or container every few days. In a short period of time that change will build into dollars. All you have to do is make an accurate count and place it into coin holders. There are coin holders for each type of coin---pennies, nickels, dimes and quarters. The flat holders seem to be a puzzle waiting to be solved, but it is quite easy to fill and secure them.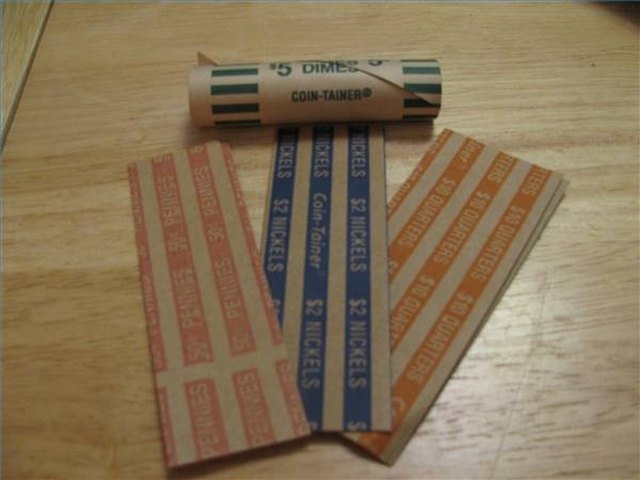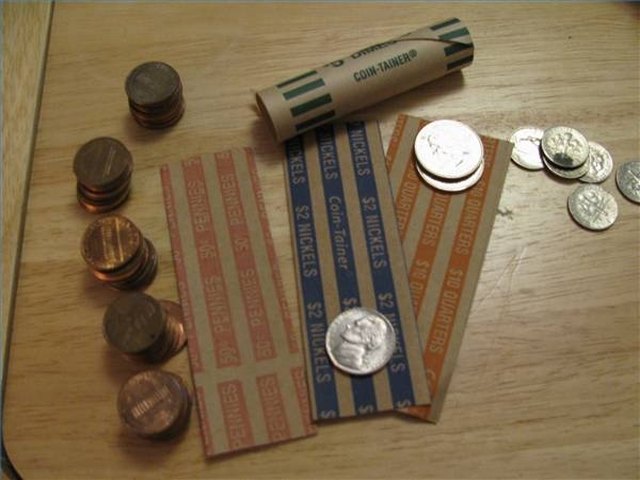 Gather the coins you want to roll and contain. Count the pennies in a row of five stacks of 10. Quarters can be counted out in dollars with a stack of four at a time. A stack of 10 dimes or five nickels are easy to handle and load into the holders.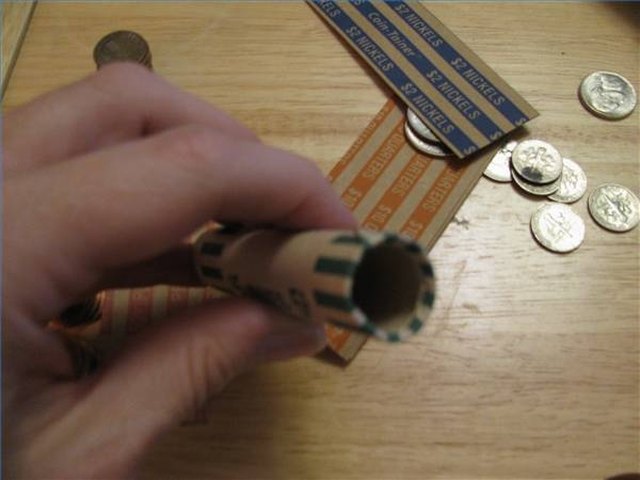 Notice that some coin holders are firmer and tubular in shape. One end has a coiled edge.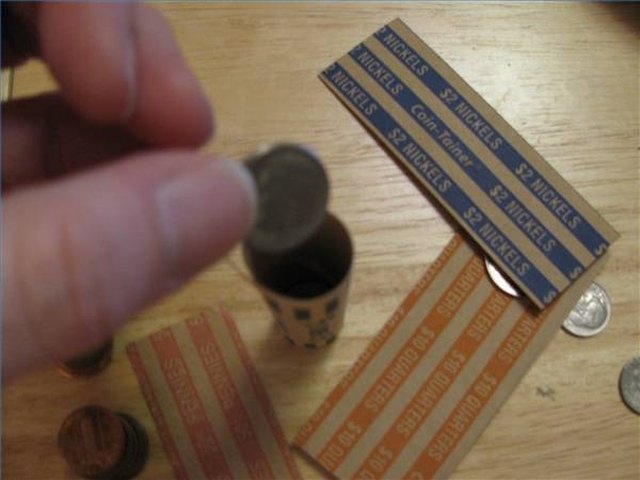 Drop coins in to the coin holder. Be sure the coins are flat against the firmer end. Coins will sit flush against the formed holder end. Follow steps 9 to 11 to close the open end when the tube is filled.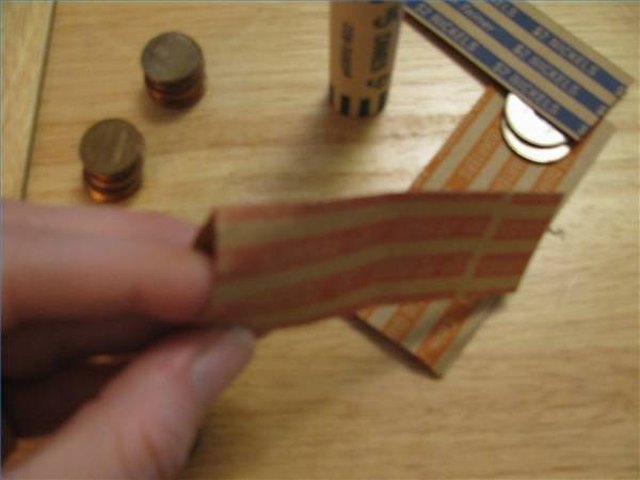 Open one end of the flat coin holder that matches the type of coins you need to roll.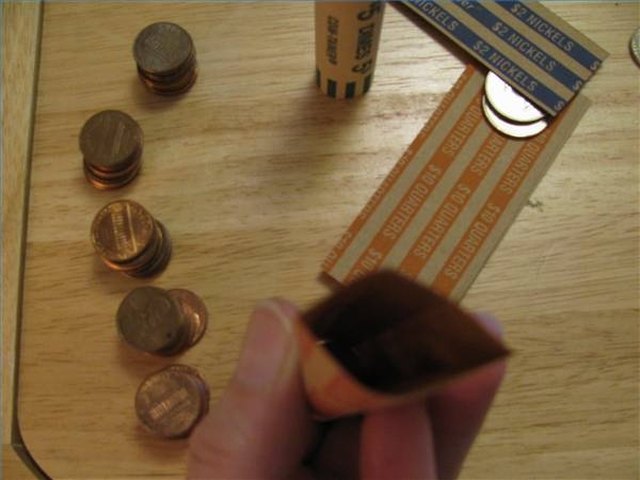 Open the opposite end and form the flat piece into a tube shape.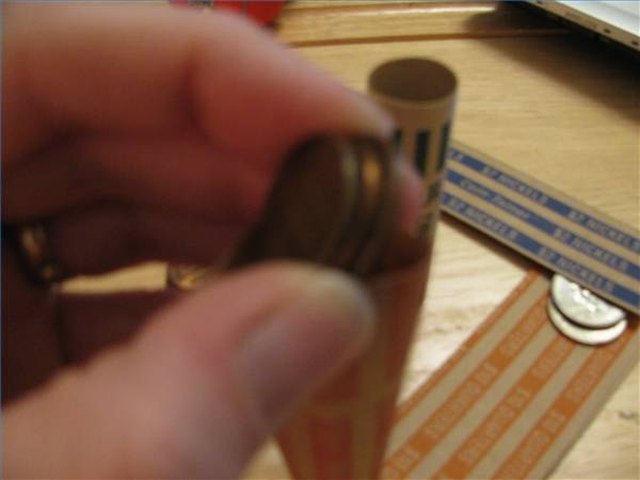 Place three to five coins into one end of the holder. Hold the coins in place.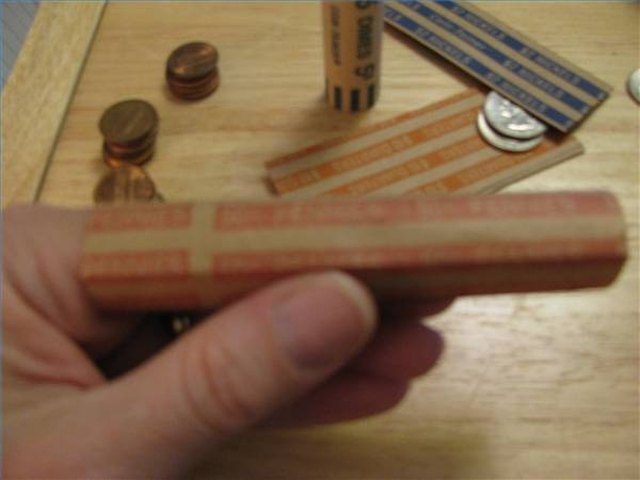 Put one of your index fingers into one end of the tube against the coins.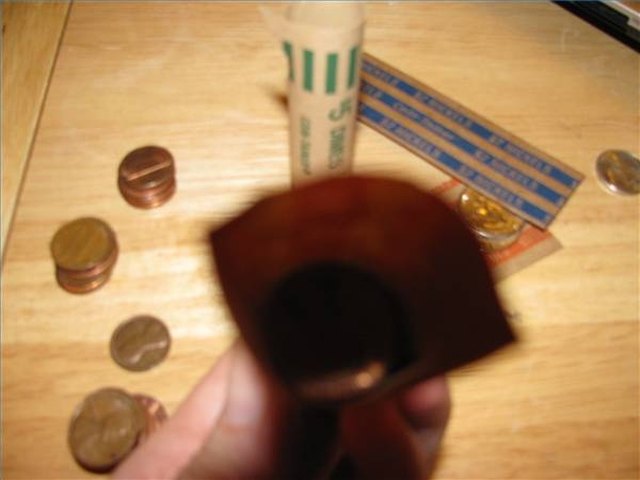 Turn the holder up so that you can see into the end. Push the coins down against your finger. Add the additional coins to fill the tube to make the count as listed on the outer paper, for example, 50 cents for pennies.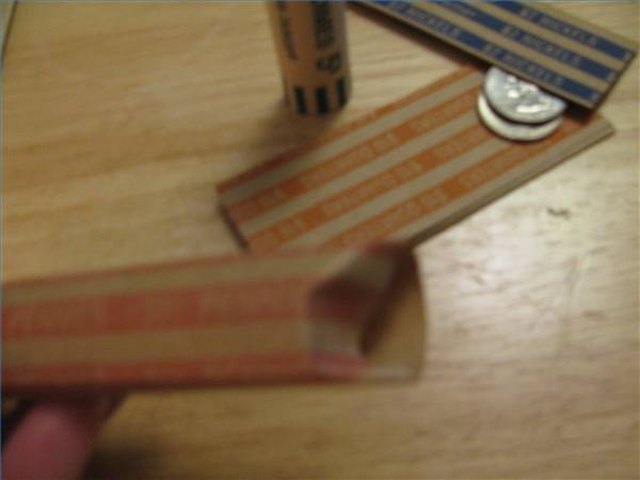 Fold one third of the paper end down against the coins with your fingertip. This should be about 1/2-inch long.
Step
Fold down one more third section.
Step
Push the final section down firmly. Fill the tube with the remainder of the coins you have counted out, placing them in a few at a time.
Step
Repeat steps 9 to 11 to firmly fold the open end closed.
Step
Write your name on the filled coin tube. If you are going to deposit the money into a bank account, you must write the account number under your name prior to making the deposit.