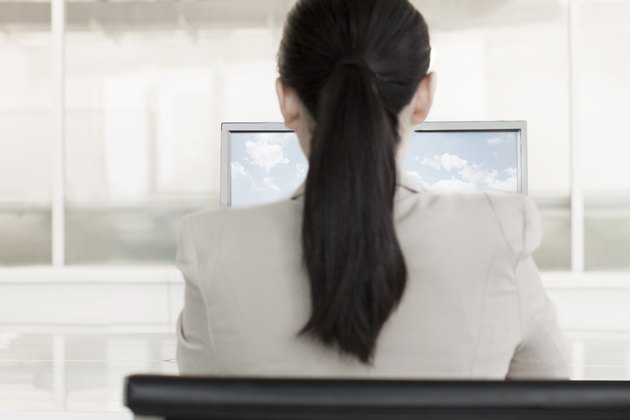 Background checks are commonly used to screen potential employees and tenants. Sometimes they're applied to help rule out applicants with a criminal history, but other times the checks just verify information on applications. The time for a background check varies depending on a variety of factors, including the company used and type of search conducted.
What's Revealed
According to Privacy Rights Clearinghouse, the information in a background report can range from verifying a Social Security number to an account of the applicant's acquaintances. Employers even search the social networking profiles of job applicants. Background checks can also cover a wide range of things, including a person's medical and credit history and driving record. It can check out character references, and even check to see if the applicant is on a sex offender list. Information may come from public record sources created by government agencies, such as the Department of Motor Vehicle or tax appraiser's office. All told, some of these checks can't be done in a few hours.
Turnaround Times
If the background check is done in-house and only consists of checking public records through a county courthouse, it could take as little as a few minutes. Many county courthouse websites allow users to search criminal records online. In Florida, the Brevard County Clerk of Court website features eFacts, which is an automated case search system. A simple name search instantly reveals driving infractions, arrests, charges and convictions. In South Dakota, the Division of Criminal Investigation completes background checks in five business days plus mail time. Third-party companies generally take a few business days or less. In 2014, National Background Check stated it provided results within two to four business days. According to HireRight, about 70 percent of the time it can provide preliminary results within seconds or minutes. However, if they find a record, further research is conducted at the county courthouse.