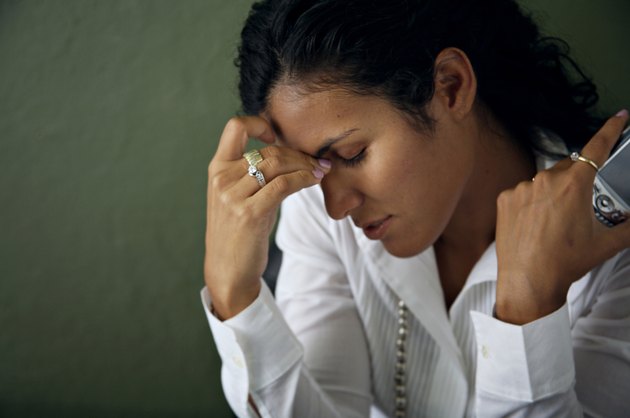 It can take six months before credit reporting agencies are notified by the Social Security Administration or by creditors of a death. You can speed things up by contacting each credit reporting bureau directly. This flags the deceased person's file and reduces the likelihood of fraudulent activity. It also cancels any active credit monitoring service in place.
Whom to Notify
Notify all three major credit reporting agencies of the death, as they do not share this information with each other. The three major agencies are Experian, Equifax and TransUnion. Also notify all creditors and the Social Security Administration. Creditors generally appear on the credit report of the deceased, so request a copy of the credit report from each agency when you notify the agency of the death. The funeral director may notify the Social Security Administration directly -- ask if this is done.
You need to contact the credit reporting agencies in writing. Mail your letter and supporting documents to the following addresses -- one letter for each agency:
Equifax Information Services LLC Office of Consumer Affairs P.O. Box 105139 Atlanta, GA 30348
Experian P.O. Box 4500 Allen, TX 75013
TransUnion LLC P.O. Box 2000 Chester, PA 19022
Who Makes the Report
The spouse or executor of the estate notifies the credit reporting agencies of the death. Spouses with joint accounts may maintain some of the accounts beyond the death. Any accounts that should remain open are negotiated with the creditors (not the credit reporting agencies), are subject to state regulations, and in some cases may require that the living spouse meet specific credit requirements to maintain the account.
Where to Get the Death Certificate
Contact the funeral home or mortuary handling the deceased for copies of the death certificate. If the time has passed or this is not possible, you can request a copy from your county or state vital records department. Contact your county for recent deaths, as it takes longer for the certificate to be filed with the state than with the county. It is generally less expensive to order multiple copies at once, so order enough copies for all the affairs of the deceased. Ask for certified copies bearing an official stamp. Some states restrict issuing certified copies only to immediate family members, the executor, or others with a direct interest in the affairs of the deceased.
What Documentation to Include
Include specific documents with your letter to provide evidence that you are authorized to act on behalf of the deceased by submitting a copy of the legal document that lists you as the executor or spouse. Also include a copy of the death certificate. Include the full name, date of birth, Social Security number, most recent address and date of death of the deceased with your letter, so the credit reporting agency takes action on the correct account. Request a flag be placed on the credit file stating the owner is deceased.