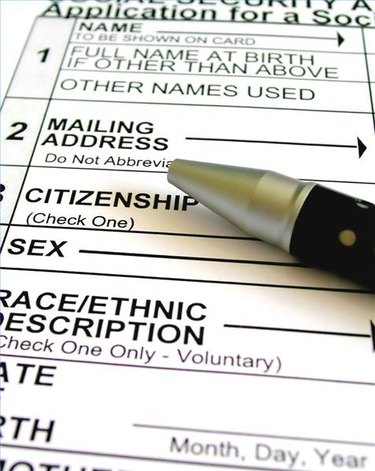 Emergency aid is generally for people that apply for General Relief, which is for those without dependents. For those who apply with dependents, it is called AFDC or TANF, depending on the state. These services are offered to adults for a 60-month limit in a lifetime, with exemptions for special circumstances. However, if there is a child, his portion of the grant will be continued.
Step 1
Call your local Social Services office to make an appointment if you are already receiving cash aid from welfare. However, be aware that you may have a greater chance of getting approved if you do a walk-in non-appointment visit, as most who apply for emergency aid do. If you do not receive any aid and are applying for the first time, you will not be able to make an appointment.
Step 2
Locate the documents you will need to bring at the time you are applying. Have this paperwork ready so you can apply and receive assistance the same day. You need birth certificates for everyone in the household, immunization records for each child, utility bills, car registration if any, rental agreements and bank account information. If you are working, you will need to provide paycheck stubs and proof of all income in the household. The eligibility decision will be made based on the household's income. Social services uses a special system to look up sources of income reported to the IRS to prevent fraud.
Step 3
Go to the local Social Services office and wait in the line for applications and receive an application from the clerk. Take a seat and wait for your name to be called. Start filling out the application. Once your name is called, an eligibility worker will go over the application with you verifying your information, having you sign paperwork and will also make copies of and return your documents. He will also fingerprint you for criminal clearance and for proof you are who you say you are. If you are approved for cash aid you will keep receiving it on a monthly basis every month you are eligible unless you request in writing for it to be discontinued.
Step 4
Wait in the lobby until your new case is processed. It may be another long wait because they have to produce your Electronic Benefits Transfer card, better known as the EBT card, which will be used to withdraw the benefits. You will be given cash aid, food stamps and motel vouchers, depending on your situation.
Step 5
Sign for your card and pick a PIN (personal identification number). After you receive your card you are done, unless you are given another appointment to bring additional documents.
Tip
Arrive right at the time the office opens to speed up the application process. The day you apply, be prepared to be there for a large portion of the day, as it is usually crowded with people who might not have appointments. Keep all the paperwork they give you, as well as the notices they mail.
Warning
Never withhold information about any income or assets, as it is against the law and could be punishable by a fine or imprisonment.