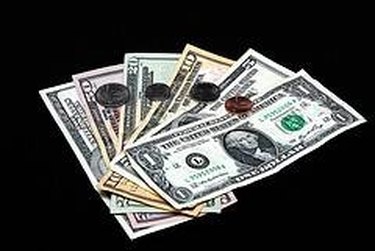 Guaranteed personal loans, or cash advance loans, are useful during an emergency. You can apply for a quick loan online and access the funds by the next business day. Use the money to pay for a car repair, utility bill or other unexpected expense. And the best part, these loans don't involve collateral or credit checks. In fact, you don't need a credit history to qualify. Regardless of whether you have good credit or bad credit, you can obtain a guaranteed personal loan.
Step 1
Open a bank account. To qualify for a guaranteed personal loan, you'll need to acquire a bank account and maintain the account for at least 90 days. You can open a savings or checking account. Upon reviewing your loan application, lenders contact your bank to ensure the account is active and in good standing.
Step 2
Find employment. Likewise, the average guaranteed personal loan lender requires steady employment. You'll also need to maintain the same employer for at least 90 days.
Step 3
Gather financial documents. While guaranteed personal loans don't require credit checks, lenders take other factors into consideration, such as your ability to repay the loan. You'll need to bring copies of your most recent paycheck stub, a voided check or banking statement and a copy of your driver's license. If you're applying with an online lender, you'll need to fax this information.
Step 4
Compare loan fees and terms. There are several available options with a guaranteed personal loan. Some lenders charge excessive fees, whereas others charge lower fees. The average loan fee is $10 to $20 for every $100 you borrow. Additionally, guaranteed personal loans feature varying terms. You can choose a 14-day, 30-day or 90-day loan term.
Step 5
Complete an application. After comparing personal loan fees, select the lender with the lowest fees, and submit your loan application. Lenders generally offer immediate responses (within one hour). If approved, lenders automatically deposit the loan amount into your bank account. Funds are available by the next business day.
Things You'll Need
Bank account

Employment

Driver's license