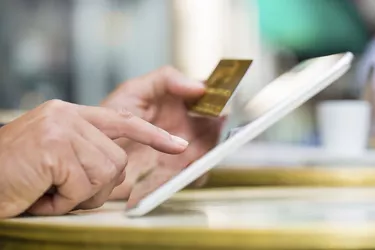 Up until its acquisition in 1996, Experian, one of the "big three" credit bureaus, was known as TRW, according to the New York Times. Experian, like all credit reporting agencies in the United States, is required to provide consumers with a copy of their credit reports upon request. While Experian can charge for these reports, federal fair credit and consumer protection laws provide many opportunities to get a credit report at no cost.
Why Request a Credit Report?
Your credit report reflects how you manage credit or loans that have been issued to you. Information in your credit report is used to create credit scores, which are used by lenders, employers, insurance companies and landlords to make decisions about extending credit, giving you a loan, hiring you, setting insurance rates or offering you a lease.
Information in your credit report includes:
A history of when you have applied for credit or a loan
The amount of any loans that you have taken out
The balances on any credit accounts
Your repayment history
Accounts that have been sent to collections
Bankruptcies
Court judgments against you
Identifying information, such as your name, address history and date of birth
Unfortunately, many credit reports contain errors. CNBC reports on a survey that showed 34 percent of consumers who participated in a study found errors in their reports. These errors could contribute to a lower credit score and the possibility of being denied credit, a job or a home. Lowered credit scores can also impact the terms of loans offered: A person with a high credit score may be offered a lower interest rate than someone whose score isn't as good.
Fortunately, the federal Fair Credit Reporting Act (FCRA) allows you to challenge information on your credit reports. You'll need to request a credit report to review it before filing a challenge.
Tip
It's important to monitor your credit reports from all three major credit bureaus, not just Experian. The process for requesting reports from Equifax and TransUnion is almost the same as making a request to Experian.
Consumers are allowed to request one free credit report from credit reporting agencies during a 12-month period. This means that you can get a free credit report upon request from each credit bureau that has your information. In addition, the Federal Trade Commission states that you are entitled to an additional free copy of your credit report under certain circumstances, such as:
A lender, landlord or employer took an adverse action against you (such as denying a loan, lease or job application) due to information in a credit report.
You are unemployed and are looking for work, or plan to look for work, within the next 60 days.
You receive public assistance benefits.
You have a fraud alert on your credit report or your report information is incorrect due to fraud or identity theft.
To receive your free annual credit report you should:
Visit AnnualCreditReport.com to make your requests. This is the only site you can use to make your request for a free report under federal guidelines.
Request your reports over the phone at 1-877-322-8228
Fill out the Annual Credit Report Request Form and mail it to Annual Credit Report Request Service, P.O. Box 105281, Atlanta, GA 30348-5281.
To get an additional free credit report for one of the reasons stated above, you will need to contact the credit bureau directly. In the case of Experian, you can visit the Consumer Support section of its website or complete a dispute by mail.
Purchasing a Credit Report
It is also possible to purchase a credit report from Experian. You can visit Experian online to learn about options for purchasing your credit report or subscribing to Experian's credit monitoring service.
Tip
During the COVID-19 pandemic, you can request free weekly credit reports from all of the major bureaus. These reports are available from AnnualCreditReport.com