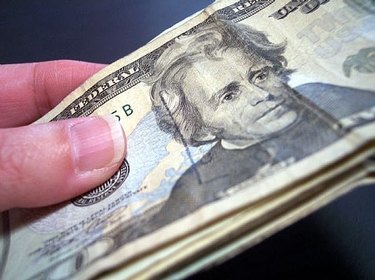 Have you ever needed to make fast money and didn't know how? If you have, you are not alone. Most people have found themselves in the same situation, particularly in view of the current global financial crisis. However, with just a bit of creativity, you can generate some fast money to get you out of a crisis. For some simple money-making ideas, consider the following pointers.
Step 1
Make fast money by going to garage sales or thrift stores. Look for items that you can clean or paint. Examples of such items are wooden furniture, technical items, or wall furnishings. Sell these items and turn them into fast cash.
Step 2
Sand old chairs, tables or any wooden item. Stain or paint it then clear coat it. Buy a small piece of tapestry from your local fabric store and upholster it. It does not take very much money, but simple money-making ideas such as these can help you resell an item for much more than what you paid.
Step 3
Paint mirrors with ceramic or wooden borders to create an antique look. You can accomplish this by spray-painting it black, dark green or red. Buy gold leaf and apply it to the item over the paint. It will make an old mirror look new, traditional and elegant. Apply the same procedure to picture frames and ceramic vases and turn them into some fast money.
Step 4
Turn wrought iron items into fast cash after you spray paint them and give them a new look. Use black or green paint (sea foam). Italian and French décor incorporates wrought iron furnishings. Use this procedure on candle holders, wall decorations and picture frames to help you make fast money.
Step 5
Advertise a tag sale. Put price tags on the items you have refurbished and neatly display them in your garage or outside on your yard. Reduce any items left at the end of the sale to make sure that you get rid of everything. This way, you can generate enough fast money to keep your lights on, buy groceries or help you get through a critical situation. Another option is to list your used items on sites such as craigslist or eBay
Tip
Although you can generate enough fast money for gas, some people make full-time income by applying simple money-making ideas such as the ones mentioned above.