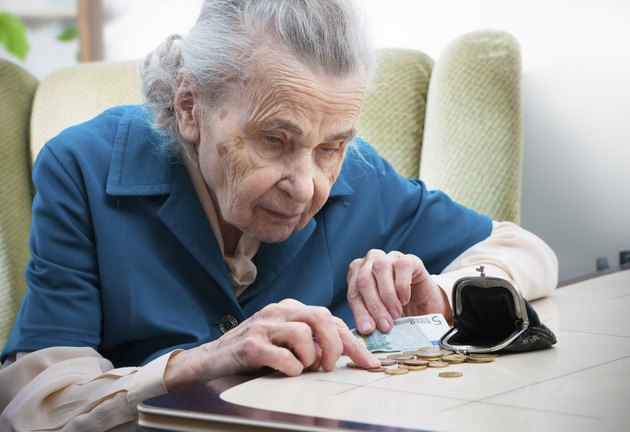 Making ends meet is tough these days, even for full-time workers. If you are a retiree on a fixed income, making ends meet can seem downright impossible. Many businesses realize the financial squeeze that senior citizens are forced to face every day and offer some sort of discount to those who meet certain age criteria. As long as your age qualifies you, getting a senior citizen discount is easy.
Step 1
Do your research. Call around to the businesses that you deal with or frequent most often, and inquire if they offer senior citizen discounts. Movie theaters, restaurants and amusement parks are known for their senior discounts, but many may not realize that travel agencies, housing authorities, telephone companies, cable TV providers, utility companies, banks and other such everyday businesses often offer discounts to seniors as well. The more businesses you know that offer discounts, the more likely you'll be to take advantage of them. Asking friends, visiting company websites, joining senior organizations such as the American Association of Retired Persons and reading publications aimed at seniors are other effective ways of sniffing out senior discounts.
Step 2
Read the fine print. Many senior citizen discounts come with certain qualifications. For example, some department stores offer a 10 percent discount to senior citizens if they come in to shop on Tuesdays. It is not uncommon in the restaurant business to offer a senior discount during specific hours of the day, such as during an "early bird" dinner hour. Before committing to a purchase, it is wise to know the exact policy regarding the discount so that you will not come up against any unpleasant and costly surprises.
Step 3
Ask for the discount. In this day and age of bare bones, impersonal customer service, many employees who you deal with won't think to offer you a senior citizen discount. Another scenario is that perhaps employees have been instructed by their employer not to anger or embarrass customers by making judgments or assumptions about their age. If you want to get a discount, the most effective way to get it is to speak up and ask for it. Be prepared to show your valid driver's license or state-issued identification card. While some businesses will happily take you at your word, others will require proof of age.
Step 4
Enlist helpers and use simple reminders. Ask your companions to help you remember to ask for senior discounts when you are out to dinner, at the movies, shopping or running errands. One clever idea is the "senior discount shirt" or the "senior discount hat." In large, plain letters, these spell out, "Do you have a senior citizen discount?" Wear the shirt or the hat when you are out and about, and store clerks and other service personnel will see it and offer you the discount without your having to remember to ask for it. You might just receive discounts that you never dreamed were available.
Tip
When asking for a senior discount, always be courteous and polite. Never demand a discount or act entitled to one.
Remember that every business has its own set of rules and qualifications regarding senior discounts. Some may classify seniors as those who are 55 or older; others may require you to be 65 before allowing you to have a senior discount.
Warning
Asking for a senior discount after the bill has been totaled and presented to you may be too late. Always ask for your discount before making a commitment to purchase.