Paying your federal income taxes by check involves more than making sure it has the correct amount and your signature. The Internal Revenue Service provides guidelines that indicate the format in which it prefers to receive such payments. Observe these guidelines so your payment will be processed promptly.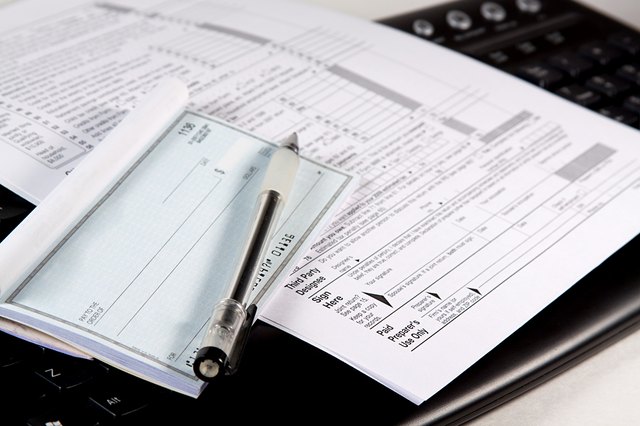 credit: Mehmet Dilsiz/Hemera/Getty Images
Include Your Identity
Make sure your check displays your name, address and a phone number at which the IRS can reach you during the day. Include your full Social Security number, not just the last four digits; if you're married filing jointly, your check should include the first Social Security number you listed on the tax return.
Payment Information
Make your check payable to the "United States Treasury." The IRS says it will also accept and process checks payable to "U.S. Treasury" or "Department of The Treasury." In the space or box on the check's right side, enter the amount in the "$XXX.XX" format rather than with dashed lines or "XX/100."
Form or Notice
Provide the number for the form or IRS notice with the balance due that you are paying. Write the tax year or period and the form number, such as "2014 Form 1040" for a tax return. Use "Form 4868" on the check to pay the estimated tax if you're asking for more time to file your return. When applicable, write the code found on an IRS notice that indicates you owe taxes. For example, "CP11" means you owe because of a miscalculation on your tax return.