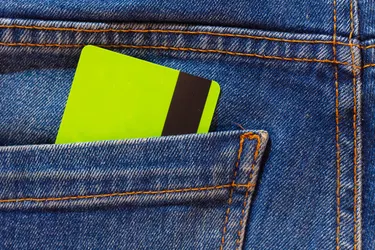 Teaching your child their ABCs is essential. But financial literacy is also important. Opening a debit card or prepaid credit card for your child can be a mechanism for teaching them fiscal responsibility. A personal finance education can start as young as seven years old.
Some tools help children learn personal finance. For example, using a debit card like Greenlight can help teach your child money management.
Greenlight Debit Card Teaches Personal Finance
Greenlight is a kids' debit card that lets parents teach financial lessons on:
earning
investing
giving
saving
There is no minimum age for the cardholder. So, you can start teaching good money habits at a young age.
You can use your checking account or savings account as a source of funds to load money into your parent's wallet. From there, these funds can be transferred into the kids' debit card. Once on the child's card, the funds can be divided into three accounts. These include spending, saving and giving. So although Greenlight debit card is a kids' debit card, it also allows saving.
MasterCard® backs Greenlight through the Community Federal Savings Bank. This means that the funds held in the child's account are insured by the FDIC. Because the financial institution is an FDIC bank, your child's account is insured up to $250,000.
The Greenlight card comes with the Greenlight app, a financial educational app that you can download on Android or iPhone. The educational app provides videos, quizzes and other financial information. In addition, it allows you as a family to learn about personal finance together.
Greenlight works with both Apple Pay and Google Pay for mobile payments.
Greenlight Debit Card Plan
A Greenlight cardholder receives a secured debit card. The parent can tie funding to chores or automate a direct deposit weekly. It's possible to set savings goals and pay interest rates on savings.
There's a savings award on the basic Greenlight plan. Children earn up to ​1 percent​ cash back on purchases, deposited directly into their savings.
The cardholder and the parent can see historic activity on the kids' accounts. By looking at overall spending and saving, good money habits are developed.
For a teenage account holder with a job, their paycheck can direct deposit into their Greenlight debit card.
There are two other levels of Greenlight debit cards that offer different services and rates.
Opening a debit card or prepaid credit card for your child can be a mechanism for teaching them fiscal responsibility.
The Greenlight + Invest Plan has all the perks of the basic Greenlight debit card but adds a few extra services. You still receive the 1 percent cash back on savings, but the Greenlight + Invest Plan also has an investing platform.
Kids can buy fractional shares of their favorite stocks and ETFs. They can't, however, make a purchase without parental permission. A parent can approve a trade from the Greenlight app. There are no trading fees, and a child can invest with as little as a dollar.
The Greenlight + Invest plan monthly fee is $7.98 and covers up to five children.
The top-tiered plan is the Greenlight Max plan. With this plan, the child receives the cool Greenlight black card. The Greenlight Max Plan offers everything the previous plans have, plus additional perks.
Children receive 1 percent cash back on purchases and 2 percent cash back on savings. This extra percent on cash back for savings fosters good money habits.
Greenlight Max Plan also protects against identity theft. Children's identities are stolen more frequently. And most parents don't know it until their child is grown. So the added identity theft protection that Greenlight Max offers can often save a lot of inconvenience down the road.
Cell phone protection is part of this plan. If a phone is lost, broken or stolen, it is covered, but some restrictions apply. This covers up to five kids.
Parents receive priority customer support. If help is needed, the parent goes to the front of the line.
The monthly fee for the Greenlight Max plan is $9.98 for up to five children.
Greenlight Debit Card Provides Protections
All the Greenlight plans have parental controls built-in. Parents can set spending limits. With the Greenlight debit card, you can designate where your child can make purchases and limit ATM withdrawals. Notifications are sent to the parent when purchases or ATM withdrawals are made.
The cardholder also has purchase protection. Greenlight protects items that are stolen, lost or damaged. Some restrictions apply.
Other Child-Friendly Debit Cards
There are other child prepaid credit cards available besides Greenlight. BusyKid and GoHenry® are two viable options. They both act as kids' prepaid credit cards and offer parental controls.
Realizing that teenagers have different needs, GoHenry provides an educational app that grows with your kids. Parents have a companion app that allows them to receive spending notifications and set boundaries.
Busykid is a prepaid debit card that allows the child to earn, donate and save. It will enable a child to spend wherever VISA® is accepted. BusyKid makes it easy to add money to a child's account. They also have an educational app that teaches good money habits.